The Portrait challenge winner is here!
358 designs /
1

printed

design

/ 34,632 votes placed
The challenge was
Let your imagination 'Gogh' wild!
Come 'face-to-face' with endless possibilities!
In a time before cell phones, portraits were the original selfie. And for this challenge, we want you to let your imagination run wild! Take inspiration from Mona Lisa's sly smile and break the rules of traditional portraiture. Create a silhouette of a recognizable profile, pop-artify a familiar face, or add a dash of absurdity and create a new creature of your own!
Think outside the frame and check out our inspiration board!
ACCEPTING SUBMISSIONS FRIDAY 4/14/17, 10:00AM CST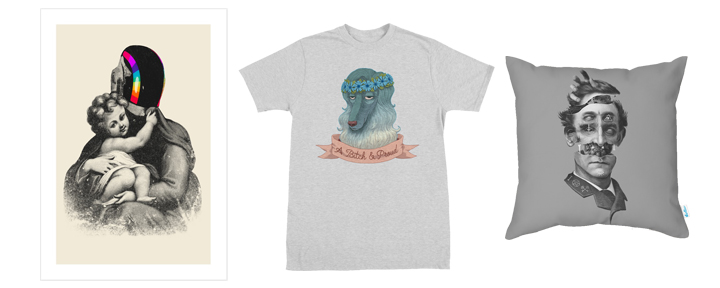 Featured designs: Punk'D, A Bitch & Proud, The Visionary

The winner received
$1,000 cash

$500 Threadless gift code

Plus, anyone who is printed (including the grand prize winner) will receive up to $7 on each t-shirt of their design sold on Threadless.com! Read more...
Designs from this challenge