TMNT: Oozin' (final update, up for scoring)
posted Apr 10, 2013 in General
14 Comments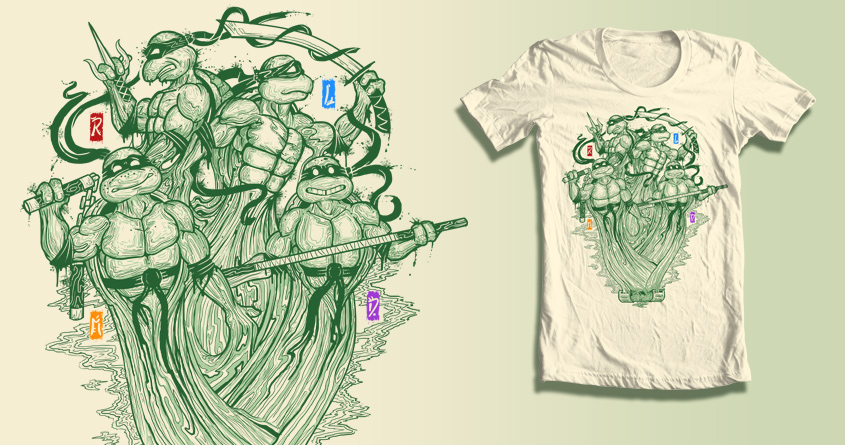 Early versions below:

Rough sketch. This is going to be a soft pencil or ink wash style piece with a lot of flowing lines and dripping details. In the end im hoping it will be elegant over groteque, and will probably be less slimey/goopy and more liquid/riveresque.
Going to give the whole thing an ink wash feel, a big part of that process comes after I finish all the inks.
UPDATE 2