TMNT Challenge "Shadow destiny" ready for scoring
Hi all,
New here at Threadless.
Have previously played around with pixel art and am new to this medium.
Learning how to use Inkscape.
Here is an early WIP of something I'm working on for the TMNT challenge :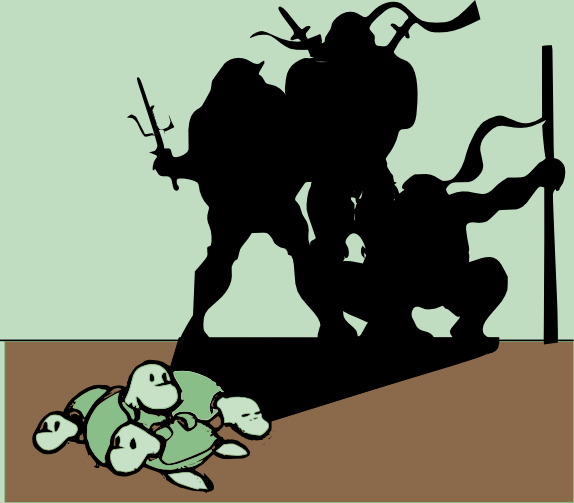 Any thoughts and advice would be greatly appreciated.
Thanks in advance!
Edit 20130413