2013 Submission Thread *Impressionism sub LAST DAY. Oxymoron had the smallest voter turnout I've ever seen!
Doing a submission thread so I can see what I accomplish throughout the year :)
July 2013
07/12/13
Scoring ended 2.88
250 Voters
51 fives
51 ones
Submission Link here
---
07/10/13
Loves Oxymoron's Challenge Sub - ended 2.78
Scoring ended 2.78
197 Voters
26 fives
34 ones
Clicky Link Here Light Heavyweight
---
Submitted this for the Loves Fraggles Competition back in May
Scoring ended 2.69
690 Voters
105 fives
199 ones
May 2013
for big flickr image click here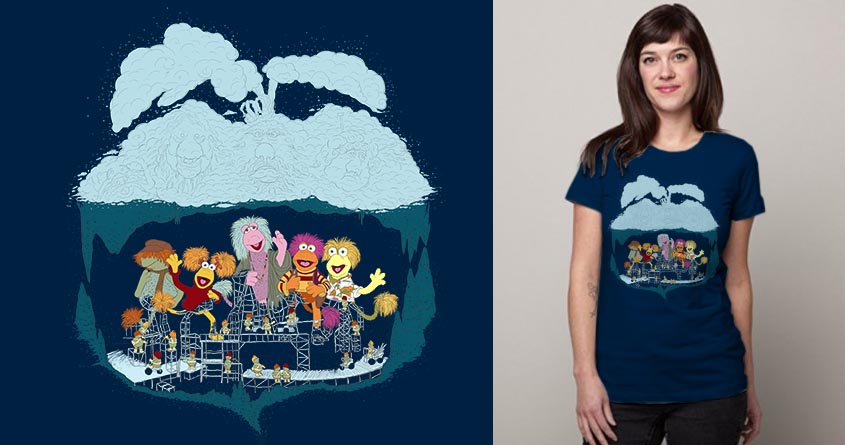 ---
03/18/13
Ok so there's no more challenges I'm interested in... what should I design next?
What do YOU want to see me try to draw? (nothing vulgar please!) Does anyone even care? hahah
Something Type based? A new pattern? An attempt at a regular tee?
---
March 2013
Loves Bicycles - Love is a Bumpy Ride 2

Scoring ended 2.75
323 Voters
54 fives
67 ones
Remake of previous sub since I love the message and thought it was super appropriate for the comp.
Redid the bike as Tandem :)

Fall Select Challenge - Joueur de tennis
Scoring ended 2.65
239 Voters
29 fives
63 ones
February 2013
Loves Wittlebee Competition Hello Copter
Scoring ended 2.78
463 Voters
59 fives
93 ones
---
Siren's Call - from Threadwars Blog Competition
Scoring ended 2.82
308 Voters
34 fives
49 ones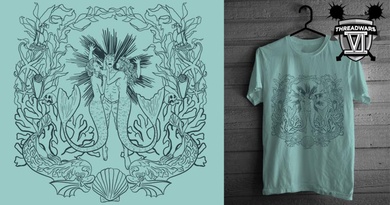 January 2013:
Love is a Bumpy Ride - Original
Scoring ended 2.98
242 Voters
47 fives
42 ones