Even ChickenSocks Need Love
Hey I just posted my first sock design and first pattern.

It was inspired by my recent interest in the work of Illustrator Shaun Tan. I recently acquired his book The Bird King which is a collection of his random doodles & sketches from various projects. I wanted to create a pattern from doodles/sketches for this challenge and decided to play on the idea of the Chicken Pox virus. Taking the all over spot pattern a person would have symptomatically with Chicken Pox, I have transformed a very uncomfortable stigma into a fun and bright pattern of spots, socks and chickens wearing socks.
I would love any comments and, of course, any votes. :0) Thanks everyone.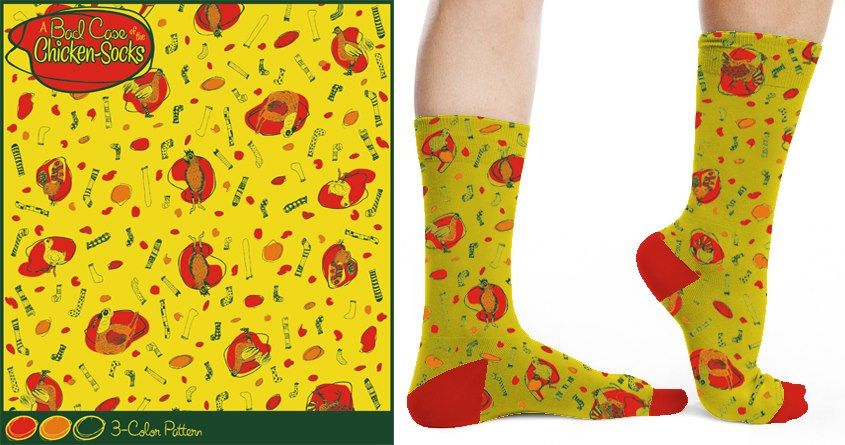 http://www.threadless.com/threadless/a-bad-case-of-the-chickensocks/
Here is a better look at just the pattern.