Threadstaff !!!! Comments are disappearing from the voting pages
I noticed this morning that comments are dissapearing from the comment pages.
First I noticed a bunch of comments taken off form the voting page of my collab with Palitosci and then just to make sure I checked some of the designs I voted and commented for last night.
It looks like all designs have only a few comments on them, most of the comments seem to have gone away!!!!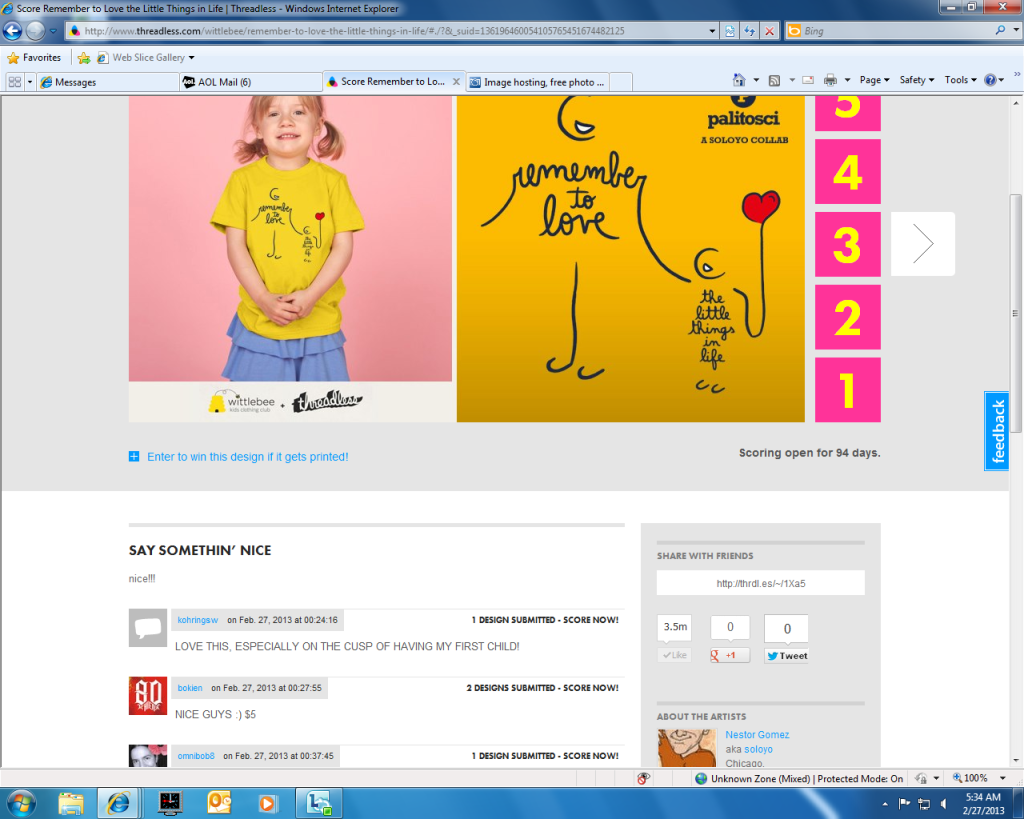 see the first comment, It has been cut away.