"When you see it..." - Finished scoring - 2.93
Subbed - up for voting: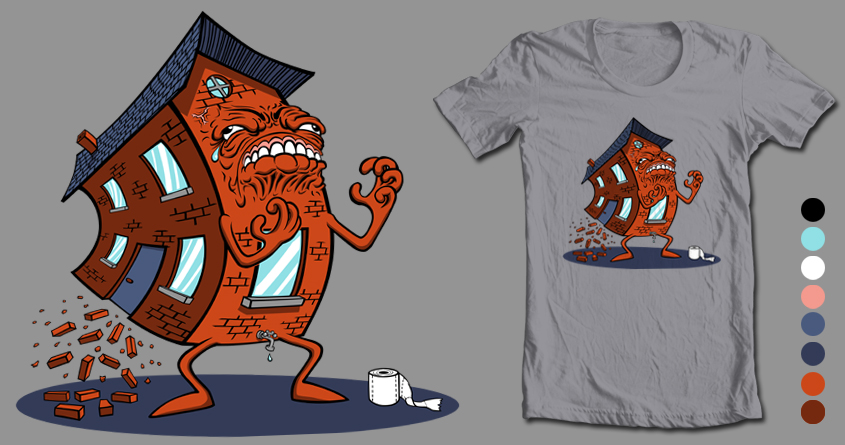 *Last update:
not sure about the shadow, I think I'm going to take the last one, a simple circle.
*update2:
Pretty much finished. 8 colors, should I stick to that or doesn't it matter?
*update:
linework cleaned, coloring still progress and the brick patches need to be added. Not sure how to do the windows.
Also, should I stick to a certain number of colors (8 I think), or doesn't it matter?
*older post:
Hi, I need some critique for my design. This is only the linework, and needs to be cleaned up and colored, but I need some feedback. Does the joke work, what needs to be adjusted, added, removed, ...? blast away!
Here's a very quick color mockup, to see what it would look like with colors: