SARAH VANILLABLUE IS THE BEST SECRET SANTA!!! :)
posted Jan 07, 2013 in General
13 Comments
Dear Sarah,
I am a horrible and procrastinatey person for not doing this blog sooner, all I have is lame excuses like babies are a lot of work and stuff :) But your present was superbly awesome and beautiful. I'm sorry now I didn't take pics of the lovingly wrapped individual little parcels, which were so much fun to open and look into. But here are a few pics of how the stuff you gave me has fitted into my life:
This is the fantastic tea set with four delicious flavors (featured is Earl Gray in the super cool Threadless Milky Way mug that was also part of the gift), plus the adorable little measuring spoon for measuring out the perfect amount of tea for one cup (though I always throw in a little extra). I've gone through three of the four tea flavors so far and they are all yummeh!!!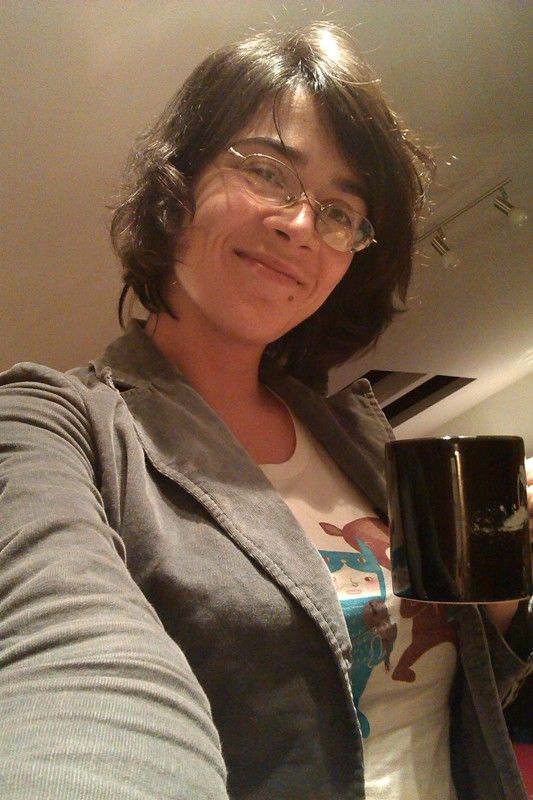 This is me looking goofy and not really presentable but I'm wearing the lovely Musicians tee which was part of Sarah's fabulous gift. I literally had this tee in my basket when the package arrived, so besides other lovely things, Sarah, you are also a mind reader :) It is also a perfect fit.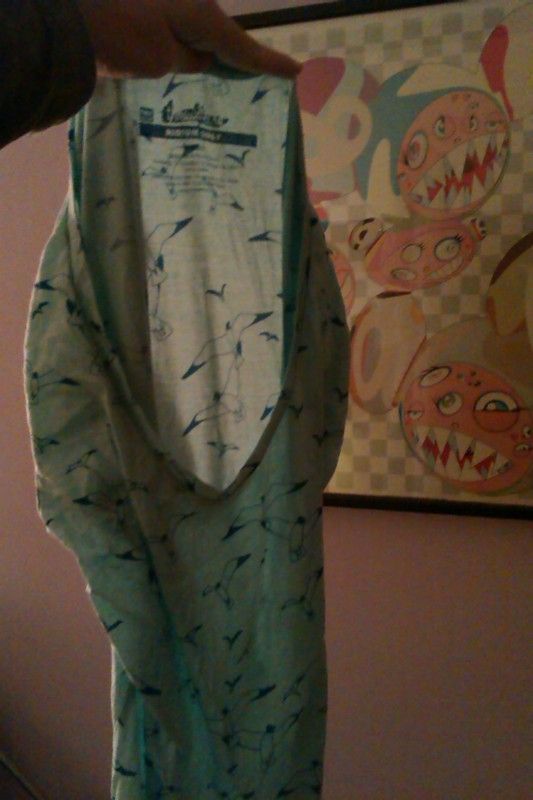 This is the second tee I got, looking a bit sad in this pic because it's wet from the wash, but it is a superfun seagull pattern and it also fits me wonderfully.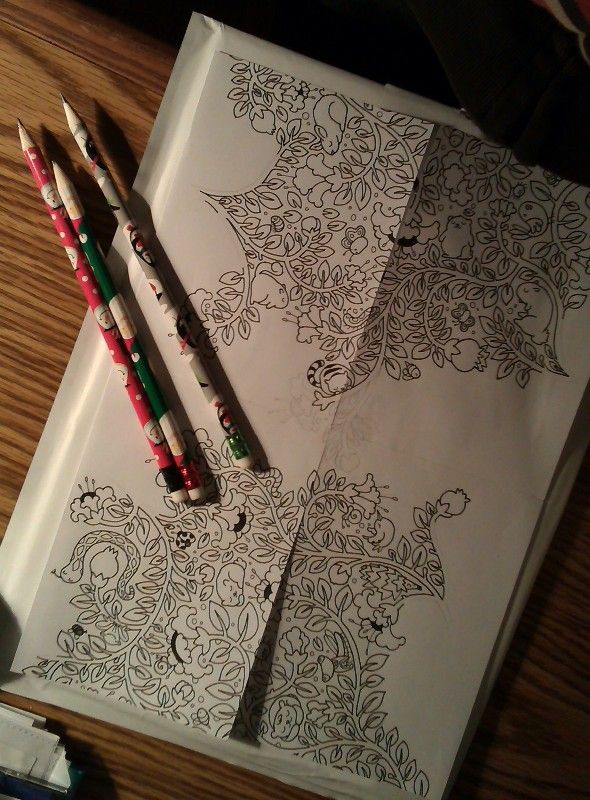 These are three out of the four happy cheery Christmas themed pencils I got, and as you can see they are already participating in the creative process.
Things not shown in pics include a set of Threadless sketchbooks WHICH I CANNOT FOR THE LIFE OF ME FIND NOW BECAUSE I AM SO DISORGANIZED AND AM ALWAYS MISPLACING THINGS and the four or five UBER ADORABLE children's books which Babezilla (who is at Grandma's today) would not be parted from so they are all with him. He loves them and leafs through them all on his own and points to things in them asking me what's what with a high-pitched 'TA TOOO?' and listens very intently to my replies.
All in all I've been so lucky this year, and I'm super-grateful for this loving, thoughtful and HUGE gift package.
THANK YOU SO MUCH SARAH!!!!! Hope somebody sends you a gift as awesome as the one you sent me :)