I want to send you a package! Sign up!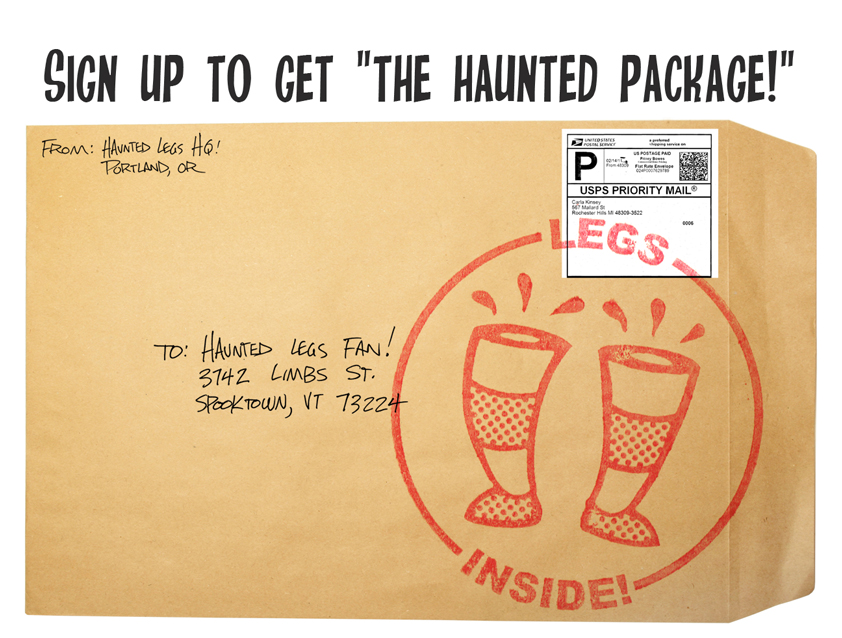 Hey friends! I am a few weeks away from launching the next phase of my "Haunted Legs" project and I need YOUR help!
I WANT TO SEND YOU A PACKAGE!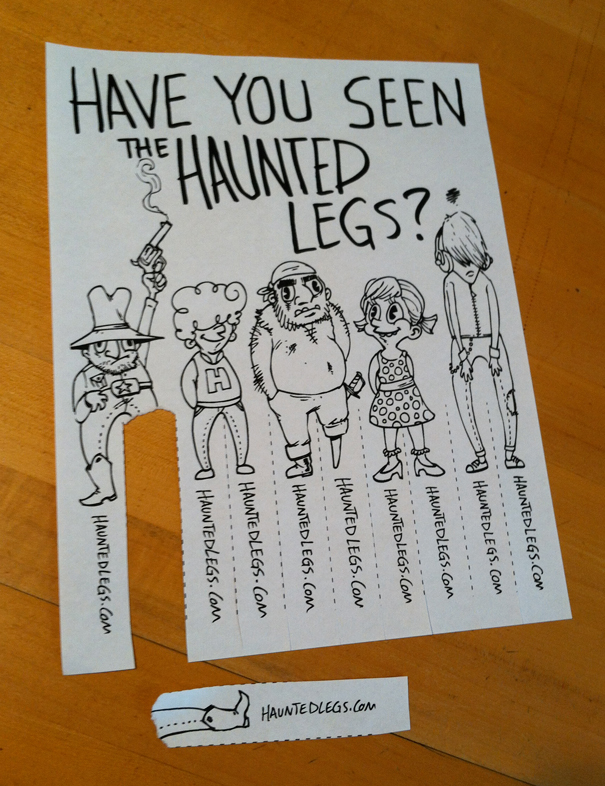 Each package will contain a set of these pre-cut fliers to be posted somewhere special. I'm hoping to get them hung up in places all over the US* on the same day! If you are willing to help me out, I'll send you a fun reward once the project is finished!
To sign up: Email me your address with a subject "Haunted Army": info (at) briancook.net
I'll take care of the rest! Thanks to anyone who is willing to help out and I'm excited to launch the project soon!
***International buddies! Send me an email if you wanna help out - I will send you a PDF packet when the time comes!