Medicinal Marijuana Finished scoring 2.86 Thanks
.
.
.
.
.
Update 1/4/2013
.
.
.
version 1 outline banner
.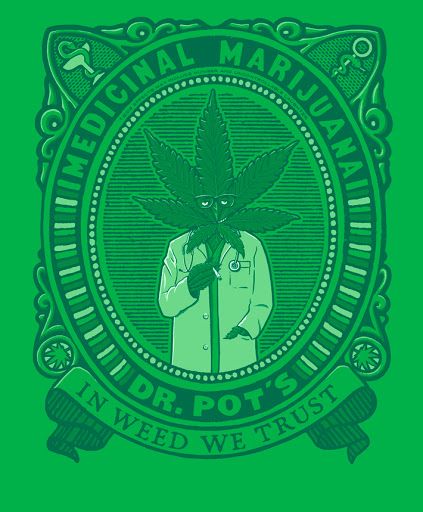 .
.
.
.
version 2 colored banner
.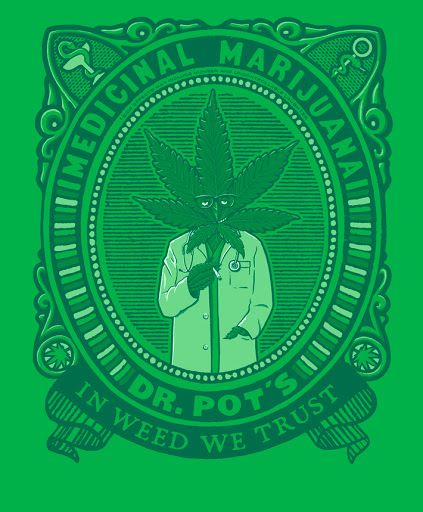 .
.
.
.
Hi
Once again I need your help.
I have benn working with Victor Calahan on my idea for the illustration of Medical Marijuana
we started by wanting to do a design that wasn't too cartoonish and this idea of medical marijuana seemed to be perfect for a more graphic illustration.
As of now we have two choice to make and we cannot seem to make up our minds on which is the best way to finish this up
VERSION 1
a doctor (medical marijuana) with the leaf forming the head and hands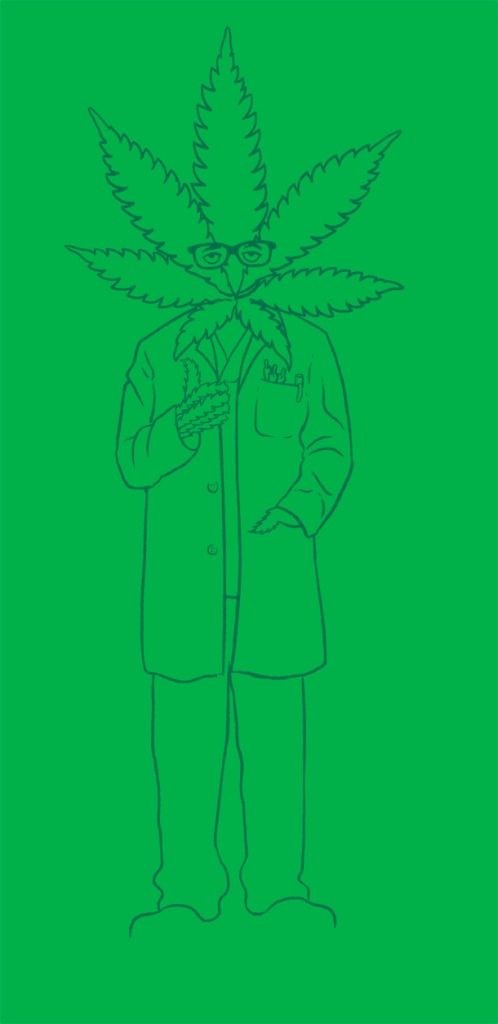 .
.
.
.
.
.
VERSION 2
A doctor with a regular face ( hands made up of either leaves or roll up marijuana leaves) the hair will be either as leaves or the mash up stuff, the skin of the doctor would have teh texture of the leaves.



.
.
.
.
.
This is how we feel about it right now:
.
Version 1 is easier to read ( it send the message across, straight to the point)
Version 2 seems more wear friendly, might need a few second to be understood but it might also be something that won't make you feel to uneasy while wearing it..
.
We would love to hear your comments, opinions or ideas for improvements. Thanks
update 1/2/2013
v.calahan on Jan. 2, 2013 at 15:48:06
.
Ok pals, so here's the latest update. Still got some detail stuff to do on the character n' all but we are close from closing this one. Btw thx to Ragzy & Jordan who's ideas pointed to the vintage add/label (I luv those) idea. YET… We are still working on a good baseline for the lower banner. Sorta like "Hemp & Sons established since ???" "Doctor's Choice or recommended by doctors in 18 states", "Can & Abis Company…" And, Would it be smart to add (in tiny letters) the full list of states where medicinal m. is ok? If anyone comes up with a great baseline/slogan he'll get a free shirt!! ( as long as this 1. : goes through and is accepted and 2. : it gets printed! :P ) Ragzy n' Jordan, are in for a free one as well