Thanks to TRACERBULLET for an awesome Secret Santa gift!!
Awesome thanks and gratitude to TRACERBULLET (Brian Kravitz) for an extraordinarily well thought out and cool Secret Santa surprise. Great cookies from DeeAnn too!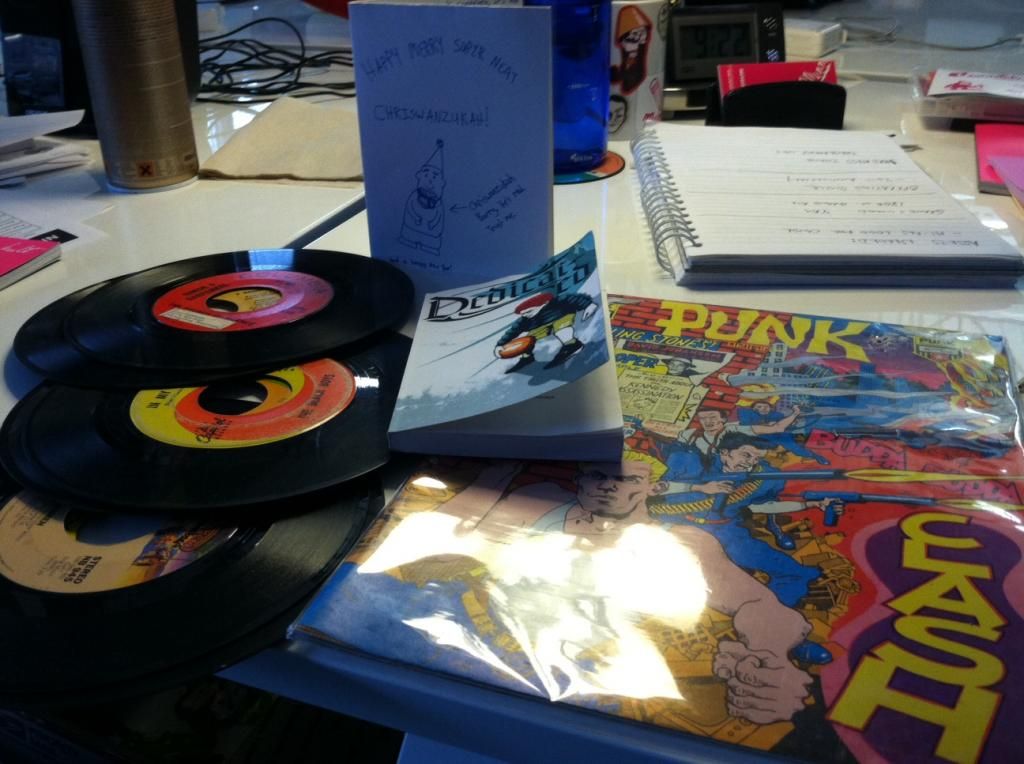 Collection of 6 vinyl 45's featuring Simon & Garfunkel, The Beach Boys, Stevie Wonder and The Incredible Hulk!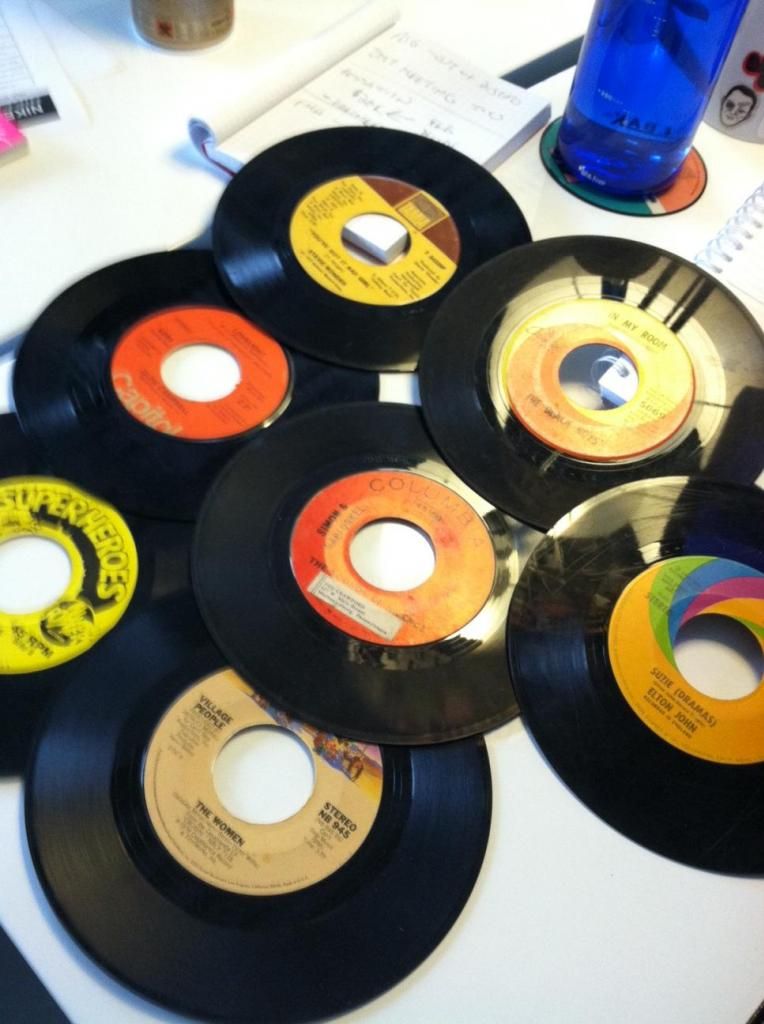 PUNK Magazine featuring my favorite band The Clash!

Dedicat-Ed by Teardrops & Bunnies book of randomly awesome awesomeness!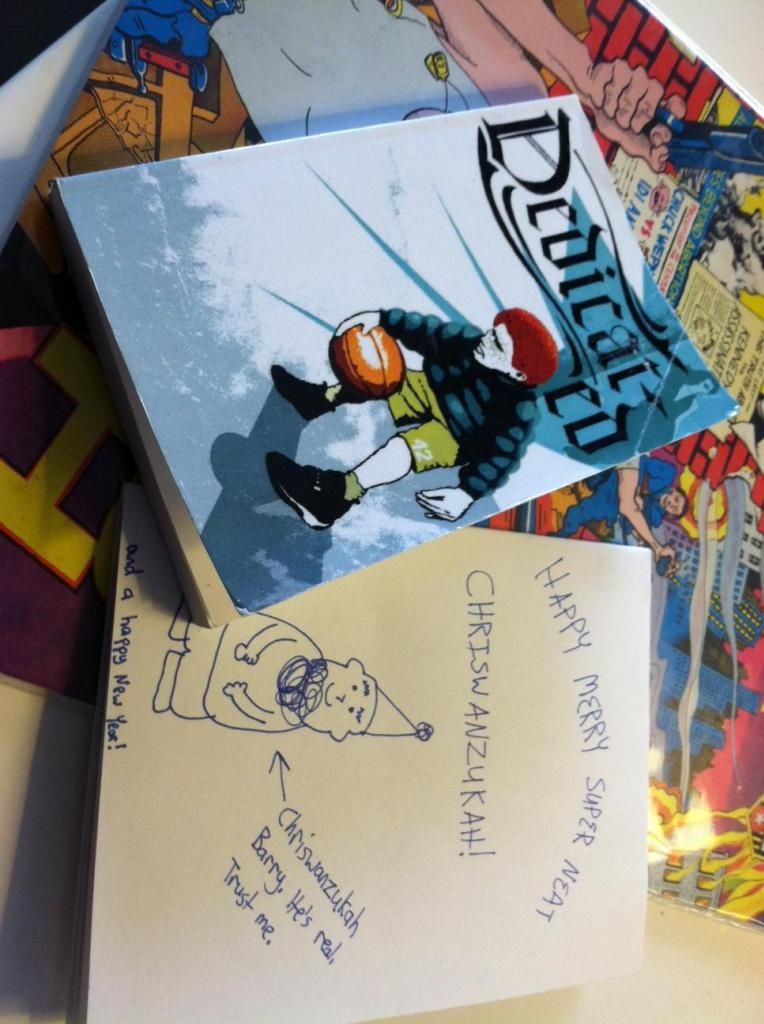 Tin of holiday cookies baked by DeeAnn. Love them!!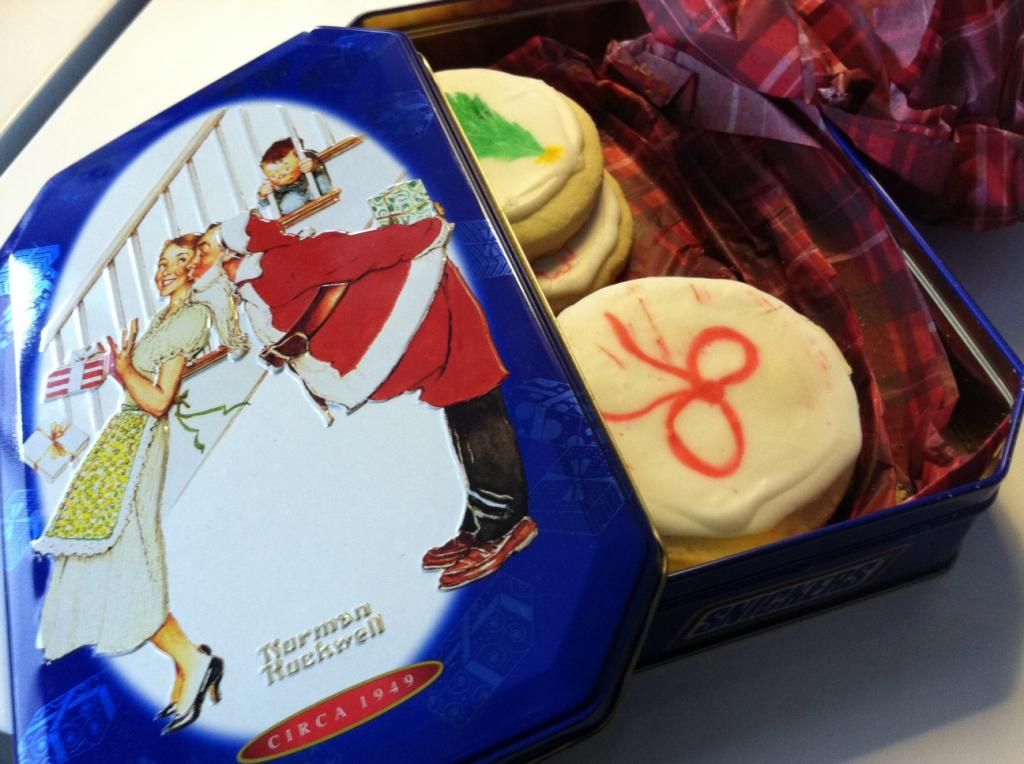 Thank you so much for being really thoughtful and for such cool gifts.