Cut it out! - Pending
Update 2: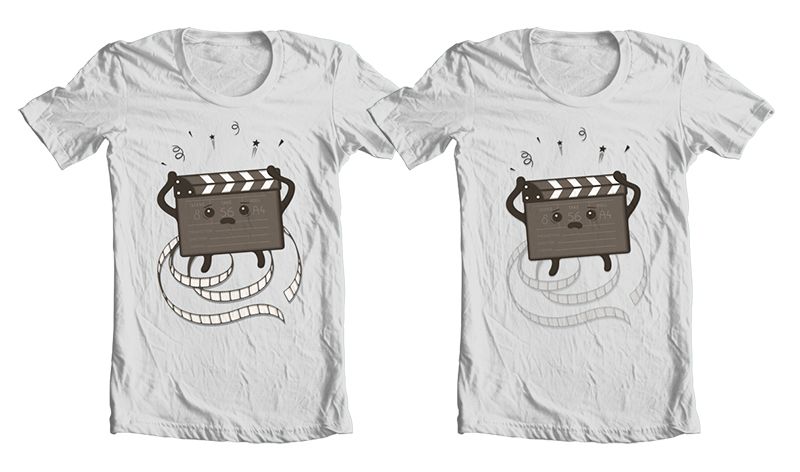 Tried several things with film & the alka seltzer stuff but ended up with this. Both hands to its head to make the headache more clear. What do you think? :)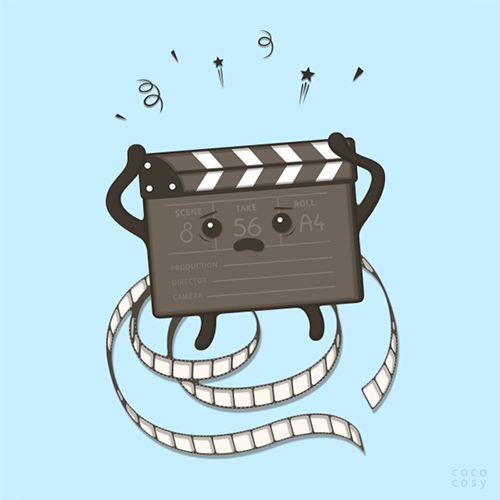 Film less visible: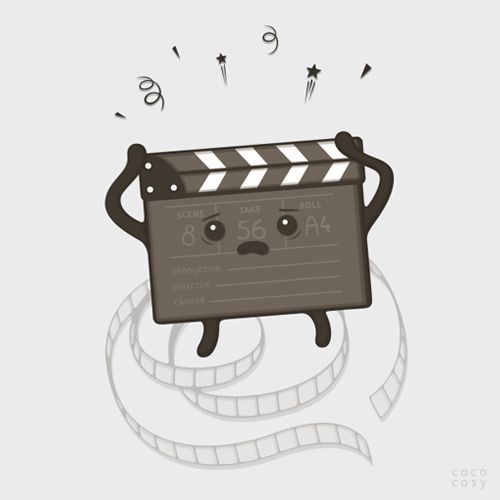 ---
Update1:
What about.. something like this? I'd like to know what you think before working more on one of those, or something totally different. :)
1: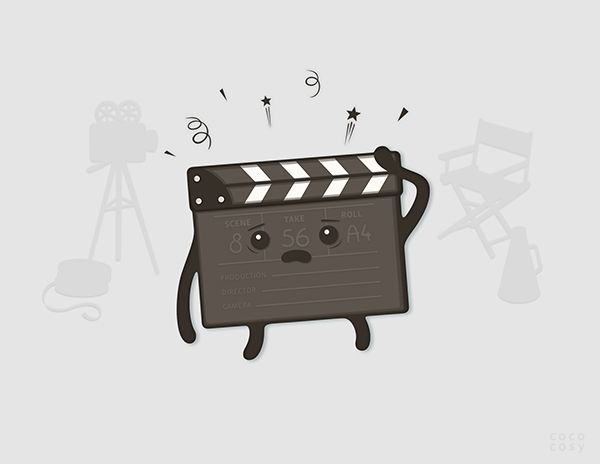 2: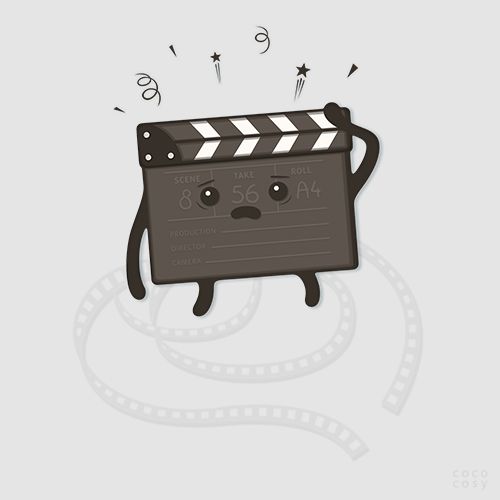 ---
Hi there,
New WIP blog for a clapperboard / film slate with a terrible headache.
Input welcome!
Things I'm thinking about: should it be angry or frustrated instead of dizzy and confused?
And adding text or not is always an issue. I prefer not to add text, but maybe it will make it more clear. Just something simple like 'ouch' or 'cut it out'.
Let me know what you think!