3.3 for Come here you little prick! Awesome :)
Ended with a 3.3 score! My highest one yet, thanks for voting and helping with this WIP :)
Update #2:
Needle went on a diet: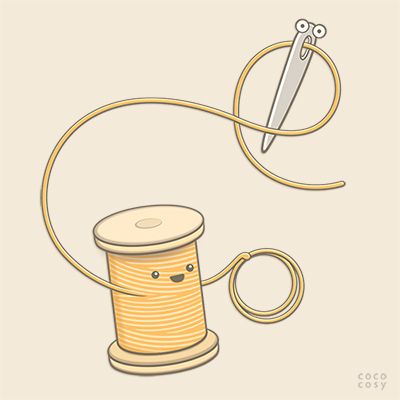 ---
Update:
Needle is more pointy. Can't make it very thin though since it will be a problem with its eyes / mouth. This ok or..?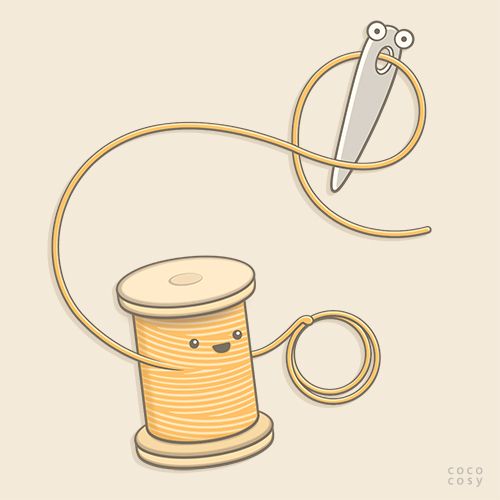 By the way, here's the original sub
---
Original post:
Hi there! How are you doing?
In case you where wondering, I'm doing a little bit better. Was able to ride my bike last week for the first time in months and it was awesome! The injured foot is still deciding if it wants full blown CRPS or not, time will tell. It will be ok.. or something like that. :)
Anyway, time for a WIP! This is a redo of one of my first subs. I'd like to know what you think, and one thing I'm struggling with: Should I add text/title? Like, should the spool say 'Come here you little prick!' ? That was the original title too. Any other suggestions, critique.. tell me!