drawing advices - subbed. thanks yall
posted Sep 17, 2012 in General
23 Comments
Original blog:
I'm home sick from the day job with a sinus infection, YAY, so here's yet another silly drawing I've been working on.
ALSO, since my day will be spent on the couch surfing threadless and watching the price is right, feel free to post links to your WIP blog, I'd be happy to return the favor.
SO, the lightpost with the gumball/lightbulbs inside is NOT done. Just throwing that out there.
EDIT: Here it is with some suggestions from all y'all.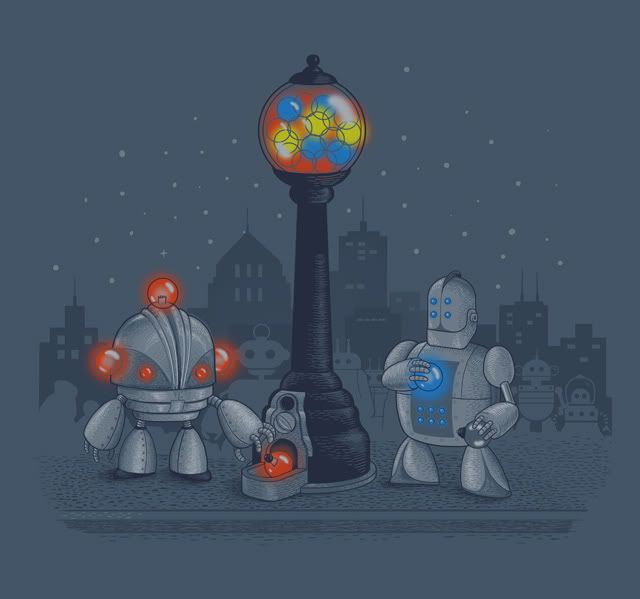 Here is sans background besides stars.
Here is with sort of a muted silhouette background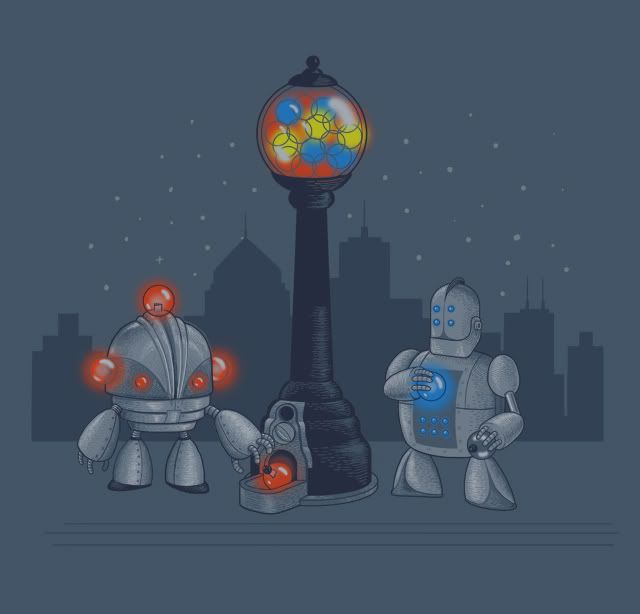 Here is with a two tone background, which I like but am feeling looks like it might be competing too much with lamp post.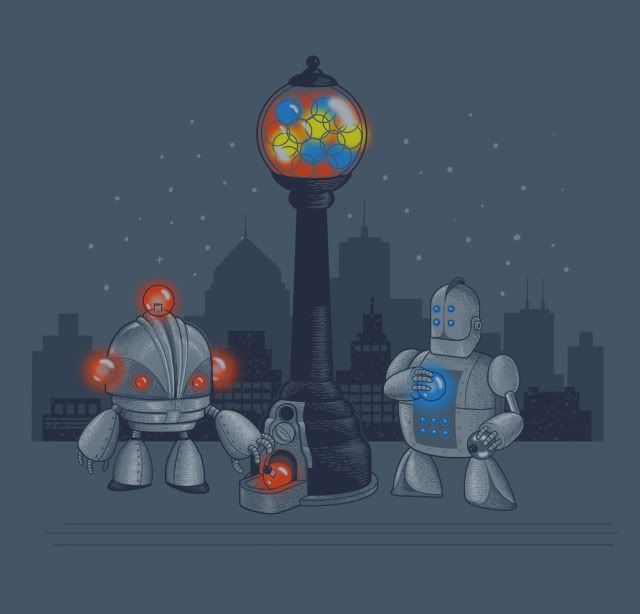 I still also need to add a street and a small amount of texture at the bottom. My original idea was to add silhouettes of a crowd of robots behind these two - would that be better? I was having trouble pulling that off without being distracting, though. Thoughts??