***CABIN SCRAPPLEJUICE! PRIZES HAVE BEEN SENT OUT! We STILL Need Addresses!***
posted May 09, 2011 in General
815 Comments
---
CABIN PRIZES UPDATE!
Threadless is cooking up something very cool for our Wannatee victory, and it smells like charred tasty animal! To help them ship the goody bag off to you, everyone in Cabin Scrapplejuice please email scrapplejuice.cabin@gmail.com with your Threadless name, your real name, your telephone number, your tee size and mailing address. Threadless told me the prize may not be a tee, but just in case to ask you for it. Plus, they're just curious to see if your tee size changed after all that nonstop meat gorging at camp to keep those spirits high!
---
WE WON!
Final Camp Wannatee Games Tally:


Scrapplejuice: 2


Uber Wolf: 1


S'more Than Meets The Eye: 1


Yelling Yeti: 0


We've got a FACEBOOP page now! Come on in to shoot the scrapple with fellow bunkies!
Morning there, Camp Wannatee cabin bunkies!
Full details of the Camp Wannatee Cabin Games in this blog over yonder...
Musarter:
Wanderingbert & Frickinawesome:
ClariceC:
Cazking:
Charity.Ryan & Musarter:
Charity.Ryan:
WEAREYAWN & Frickinawesome:
Goto75:
Mitchloidolt:
CS Kennedy:
Boostr29 & Frickinawesome:
mirona_palcu:
PBOt:
boostr29:
Olimpus:
Chengui:
Myteemo:
GET YOUR OWN SCRAPPLE-ICIOUS AVATAR FOR CAMP WANNATEE WEEK!
Fellow Scrapplejuice-ian boostr29 wants to Scrapple-ize yo face for a camp photo at the end of the Wannatee madness! Send him any photo at all of your lovely mug to scrapplejuice.cabin@gmail.com and Lawrence shall do the rest! Do it soon and you too can be immortalized as a piece of the mystery meat to beat!
NEW!
THE EVER-GROWING CABIN SCRAPPLEJUICE THEME SONG as written by master Scrapple composer Disgruntled_Pacifist:
Scrapplejuice Kicks A$$ (To the tune of Jesus Built my Hot Rod)
We are Cabin Scrapplejuice
We do not mess around.
Our leader's Cool as a Dapper Goose
And looks Frickinawesome in a Gown
Soloyo will check for lice
and tesco fill our needs
SquintyG stacks beds real high
and ratkiss' pets will please.
Mountain Gnome will find Smore that will please
Animals Leroy will graffiti
The child will divvy up TP
With Jott tidying up under Feetie
Horsefacedee for dental Hygiene
myteemo for car racing
Mitch will Karaoke our 80s theme
With DP's words a-sangin'
Biotwist will scare us all
but reags will make it better
Tig will make all girls pants fall
caz will build stuff to the letter
boostr will split apples wide
scaring Chengui's apparitions
and if you don't dig this cabin's jive
then you best be going fishin'
Charity has big Boobie traps
and with Klangs force field in power
The other teams are off the maps
With wet diapers and faces sour
Drewdle's presence will make a splash
And Clarice'll keep us fighting
Goto's will create tunes to mash
With DP's mad bits of Rhyming
With Nintechno's biotechno wizardry
Will.tanner may just be redundant
Bobawu will splash on the count of three
Causing other campers to wet their pants
Krokun make those canoes go fast
Mr. Cobban no need to paddle
We've got to get to Spacesick's Dance
Or Wylie Knowords will say fiddle Faddle
AlexMacDuff guards our meat with his life
reconstructedcaribou repeats Gazebo
Berkielynn will build a giant waterslide
ending at Musarter tolled Makout Point
postpaper keep our shirts clean and bright
and safe from rollerderby's bird crap
WEAREYAWN flies high and right
Chugging mouschka's PPP drink back
quiroz keeps a detailed captains log
Tallbob keeps enemies a crashin'
If you think scrapplejuice is made from dog
It'll be Dither's plank from which you'll be Splashin'
B 7 stares longingly at the Sky
While Bugs WanderingBert is Whackin'
Philly Designer makes Scrapple fall from on high
With Olimpus swiming in it lips a smackin'
We must not forget CS Kennedy
and His Tournement of Champions
Whose biggest fan is LLD
that rips teeth out to trade for snackins
Yes scrapplejuice is number one
In camp Wannatee on Threadless
and if you think this is all for fun
Trade your T-Shirt for a Dress
To be continuedddd......

Thanks for the Spongejuice Scrapplepants photomash PBOt!
IT'S TIME TO MEAT YOUR FELLOW STAFF SCRAPPLEHEADS!
TEAM CAP'N: Bob Nanna
Courtney Mitchell
George Henner
Christina Jimenez
Dustin Meyer
Mary Schelhammer
Colleen Wilson
Katie Ford
Josh Reed
Joe Van Wetering
Brock Rumer
Steve Galbraith
Rachel Gottesman
Jeff Smith
Lance Curran
ALSO, MEAT YOUR CABIN SCRAPPLEJUICE BLOGGER BUNKMATES!
-Frickinawesome, your cabin counselor/Ambassadork.
-soloyo, who provides nightly cootie checks to all cabin members.
-tesco, who helps sneak in candy cigarettes from the outside.
-squintygirl, who is in charge of stacking bunk beds fifteen high.
-ratkiss, in charge of training a rat legion to clean the bunk's dishes.
-Mountain Gnome, head of the Marshmallow Twig Search & Rescue Squad.
-Leroy_Hornblower, in charge of drawing cute smiley faces on the forest's wildlife.
-thechild, in charge of dividing the toilet paper into "poop use" and "covering other cabins with" use.
-jott, in charge of conjuring up a spell that will make brooms sweep up the floor themselves.
-Horsefacedee, in charge of finding enough toothpaste to write all our names on the bunk ceiling.
-myteemo, constructor of boxcars we race by day and throw into a bonfire at night.
-mitchloidolt, in charge of finding the zaniest camp music/80's anthems to play out of a building-sized boombox.
-Disgruntled_Pacifist, in charge of writing cabin theme song, convincingly rhyming "scrapplejuice" with "dapper goose".
-Biotwist, in charge of crawling underneath the bunk and scaring the bejesus out of napping bunkmates.
-tiggyv, in charge of buying women's underwear so we can say we went on panty raids.
-reags, keeper of flashlights and D batteries for scary story time campfire tales/Scooby Doo myseries.
-cazking, keeper of arts and crafts supplies/looming apparatus. The things Carol can make out of five pipe cleaners and a package of glitter is astonishing.
-boostr29, head of the archery equipment shed, trying to construct a heat-seeking arrow and giving out the t-shirt with a target on it to thos who misbehave!
-Chengui, in charge of scaring ghosts/general forest-dwelling Blair Witch apparitions away from our bunk.
-klang936, in charge of inventing a force field ray for when food fights break out in the cafeteria.
-Drewdle, head of the Jumping Into The Pool Even When The Lifeguard Calls For Adult Swim committee.
-ClariceC, in charge with making and stockpiling enough spitballs to bring down an army of T Rex.
-Goto75, head composer of Cabin Scrapplejuice's musical armpit symphony.
-retroludo, in charge of filling our bats with flubber during camp baseball games.
-nintechno, in charge of keeping the cabin's biohazard suits clean for when we venture out into "nature".
-charity.ryan, head of the security team that installs ingenious, Goonies-esque booby traps around the cabin perimeter to foul up any wolf, yeti or tasty baked goods assaults.
-bobawu, in charge of perfecting a cannonball so deadly the water in a pool is completely emptied.
-Krokun, in charge of installing booster rockets on all our cabin's canoes.
-will.tanner, in charge of the Poison Plant Patrol, which will rub every kind of itchy forest plant on their body to show its effects to the bunk so everyone will make sure not to touch them.
-Kyle Cobban, the strapping, all-star athlete of Scrapplejuice Land...mostly because he's the only one that doesn't run away screaming with arms and legs flailing when a pop-up is heading his way.
-PBOt, in charge of safety for the camp's zipline, which extends from the top of the Pocono Mountains and finishes up near the Pitfall Alligator Swamp Conservatory.
-Spacesick, in charge of of organizing the Scrapplejuice Prom Dance, which must include at least fifteen references to the John Hughes cinema pantheon and possibly Teen Wolf/Witch.
-Wylie Knowords, in charge of proclaiming through words how amazing Cabin Scrapplejuice is, whether it be in the form of stories, prose, graffiti, skywriting, smoke signals, prank calls, crunk rap....
-AlexMacDuff, in charge of guarding the bunk's precious supply of Scrapplejuice, an almost magical elixir that does for us what Gummi Beary Juice does for those bouncy piles of Gelatin.

-reconstructedcaribou, in charge of making sure everyone pronounces the word "gazebo" correctly. After all, we don't wanna sound like idiots in front of the other cabins!
-Berkielynn, head foreman in constructing a water slide that winds its way from the top of our cabin right into the Camp Wannatee Olympic-sized baby pool....which happens to be one and a half miles away.
-postpaper, in charge of keeping all our t-shirts scrapple-stain free by sucking out every last delicious drop of meat juice on them.
-Musarter, entrepreneur of Cabin Scrapplejuice, who has made a fortune for the bunk by installing a kissing booth down by Makeout Point.
-rollerderbyderpderp, a world finalist in the much-esteemed Bird Watching Championships.
-Dither, in charge of installing a pirate plank in place of Camp Wannatee's pool high-dive.
-quiroz, head of the Scrapplejuice scrapplebooking committee, where we festively cut out a piece of the day's most scrumptious scrapple feast and save it in a bound book for posterity.
-mouschka, inventor of the Scrapplejuice power drink "Pureed Pig Power". Its catchphrase: Slurp Up A Steak In Seconds!
-tallbob, in charge of the go-kart area and making sure there are ample banana peels and turtle shells inside multi-colored question mark boxes strewn around the oval track.
-WEAREYAWN, in charge of the expedition to fly amongst the clouds aboard Scrapplejuice One to tranquilize and haul to our cabin for Camp Wannatee's My Little Pony rides.
-B 7, in charge of the Astronomy Club, which has discovered that miraculously all the galaxy's falling stars have landed inside ladies apartments around the Camp Wannatee boundaries.
-phillydesigner, in charge of designing and constructing a peaceful Scrapplejuice waterfall just outside the cabin for our more pondering meaty moments.
-Wanderingbert, in charge of getting rid of mosquito and general flying pests with this trusty lightsaber. It's on loan aka stolen from the Lucasfilm lot and is known for cutting off people's arm with errant swipes, so be careful with it!
-CS Kennedy, currently in training for the Scrapplejuice Eating Tournament to be held in September on the LOST island, the only place where mass consumption of this wonderful substance is legal.

-LLD, who makes sure at least one piece of scrapple is tucked away underneath our pillows before going to sleep at night, just in case the Scrapple Fairy decides to visit us and swaps the scrapple with a loose tooth.
-Olimpus, who prefers his Scrapple scrambled, sauteed, or with syrup.
-enders girl, the foremost Scrapple-oligist in her field, and has written many award-wanting novels on the subject such as Green Eggs and Scrappleuice and Meat The Parents.
-mirona palcu, who is trying to set the record for the biggest piece of Scrapple a person can be encased in, and then eating her way out of it.
Tinier version for your profile:
I see you're nice and frosty from the 4am wake-up call of hippopotamus in heat recordings mixed together with 80's speed metal riffs!
Today for breakfast we're gonna eat a special treat....a treat you can also expect to gobble down for lunch, dinner, late-night snack and random intervals throughout the day when we shoot it into your mouths by catapult.....SCRAPPLE!!!
What is scrapple you ask? Well, it's officially defined as "a mush of pork scraps and trimmings combined with cornmeal and flour, often buckwheat flour, and spices." But that's just fancy community college Wikipedia talk for "you know those four pieces of swine that even folks from the Deep South who routinely enjoy chomping on pig's feet and intestine get queasy at the mere thought of putting in their tummies? Yeah, those pieces that approach Fear Factor-level of culinary derring-do...we fry em good and eat em up even better!"
Hey guys, stop dry-gagging, you're scaring away the sea serpents that live in the lake!
This is a slice of "meat" that the Mennonites and Amish swear by...I mean, they've gotta know what foods are the tastiest what with the lack of marshmallow-covered hot chips and fried Snickers bars not confusing their taste buds, right? And you can expect to enjoy it until the cows come home if you're a member of my cabin...and then we'll use those cows to make more delicious scrapple! We also have a vegetarian scrapple substitute made from the yuckiest parts of a plant we can only classify as "sub-weed".
NEW UPDATES!
*Help Cabin Scrapplejuice's Chances at The Games by winning these Challenges:*
Monday, May 16: Tweet for us (and with us- @Scrapplejuice) by putting hash-tagging #Scrapplejuice all day. We'll give you specifics on what to tweet about later this week! The cabin that tweets the most will get an extra person on their team for Tug of War!
Tuesday, May 17: Get your creative juices flowing and pick your cabin motto. The best motto (as picked by Threadstaff) will get an extra 10 seconds in the bean bag toss!
Motto contenders so far (vote on the blog for your fav(s)!
-EAT OUR MEAT!
-We're more than meats the eye.
-ScrappleJuice,Part of An Unbalanced Breakfast
-80% Pork 20% Scrapplejuice
-Carpe Cibos
-A Hand in the Pink is Worth Two in the Stink
-Burgers, Brats and Murderous Plots
-A Mess of Pig is a Marvelous Thing
-Meats Be Beaten, Hearts Be Eaten
-Squeezed Flesh Daily
-Meet our Team, Teeming with Meat - WINNNER! Thanks MitchLoidoit!
-SCRAPPLEJUICE: what winners are made of
-When life hands you scrapples, make scrapplejuice/scrappleade
-We use to have adversaries, now we have Scrapplejuice...
-Scrapple Juice, everything and the oink.
-Scrapplejuice: the secret ingredient is victory and pig snouts.
-Scrapplejuice: Tastes absolutely nothin' like chicken
-Scrapplejuice: Some live.
-A day without Scrapplejuice is like a day without ketchup.
-Scrapplejuice: It's what gives the gods their divine powers
-A Scrapple a day keeps the losers at bay
-Scrapplejuice: Much like revenge, is a dish best served cold..with mashed potatoes and beans
MORE MEATY MOTTOS PLEASE!!!!
Wednesday, May 18: Get your vote on! The cabin with the members who voted on the most designs will get a free egg in the Eggy Spoony Race. Can everyone in your cabin get to that Powerscore High 5?
Thursday, May 19: The cabin with the highest number of Designs Submitted from May 16th - May 19th by their campers will get a 30 second start on the Pie-eating contest!
Any ol' submission will do, but it would be even better (and tastier) if people would SUBMIT A DESIGN(S) WITH A MEATY, JUICY-RELATED THEME! Feel free to put the Scrapplejuice badge on the submission as well, to hell with the down-voters!!!
So here's what you have to do!
Step 1: Join one of the 4 Cabins by adding your name to the Ambassador Camp Blog on their profile page! (You can only join one cabin!)
Step 2: Be awesome and give your cabin a head start at the games by kicking butt on the Camp Wannatee Challenges
Step 3: Watch the staff get assigned to their cabins in the live drawing on Monday, May 16th and compete in the games on Friday, May 19th
Step 4: Hand out friendship bracelets to all of your friends! (That?s just a nice thing to do.)
So join Cabin Scrapplejuice for the Camp Wannatee games and we'll burn and pillage the other cabins Wednesday Addams-style, while they're out taking nature walks and checking out the back sides of long-feathered boobies.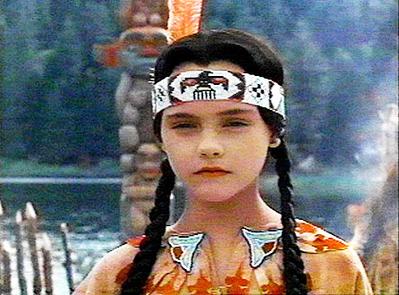 *SIGN UP FOR THIS CABIN AND I'LL ASSIGN A UNIQUE POSITION IN THE BUNK FOR YOU!*