THREADSPOTTING - Behind the Scenes!
It's the most... wonderful... day of the week! Threadspotting Day! And how do you play on such a Day? You send your Threadspots to sightings@threadless.com dontcha know, and include your username and a photo! We'll highlight a bunch here and give you Street Team Points! Everybody wins!
---
Everyone and their granny sent this one in! It's Mister Mittens on Conan as part of his Big Adventure! Amazing!!!
---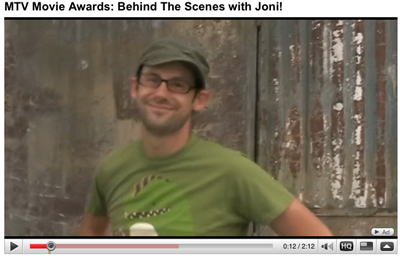 Spotted by Lucy and Miriam, it's Training from the Lonely Island youtube channel! Great job!
---
Steve & Rolf found Rustic Hat Rack being worn by OxyClean dude Billy Mays' son on the show Pitchmen. Think we can get Billy to pitch the Booty Fruit tee?
It's the weekend, everybody! Let's hear some NOISE!
---
FEATURED TEES: