I Drank Wine With John Crowley!
The bookstore I volunteer for organized a "Word Fest." It consisted of readings from top current authors, great music from all over the world, and a snarky sideshow guy who swallowed swords and bashed the government. Afterwards we had an after party at the bookstore where I mingled with authors, musicians, artists, random russian girls, and several bottles of red wine. My boyfriend and I mingled quite a bit with John Crowley, one of our favorite authors. He is an amazing, downtoearth, elegant, intelligent man. I feel so cultured.
After the event I've decided to finally dish out for a great camera. There were so many opportunities for brilliant shots. Between the bands, the authors, the sideshow guy.. argh!
John Crowley (on the right)


You might know his book "Little Big"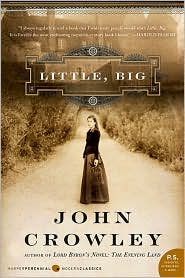 I also met Charles Bock, author of "Beautiful Children."

Samantha Hunt, author of "The Invention of Everything Else"

Amazing night.