THREADSPOTTING (03/14): The School of Threadless Pasta
Hey party people! It's Friday and that means Threadspotting. "Thank God It's Threadspotting" you could say, if you like. Friday sure is great but I have a feeling you'll like Monday even better. You're gonna be feeling lucky and the fact that it lands on St. Patrick's Day is mere coincidence. You think you know but you only know the half! Mwahahahahaha!
So yes, send your sightings to sightings@threadless.com! Include a photo and your username and we may just choose your spot to highlight here... and then give you STP's. You know all of this, right?
Firstly, gotta give props to Ursula for spotting Inside You on awesome photography site Everyone is Famous. I'd give here STP's but she already enjoys the five finger discount as an employee. Zing!
---
Thought this was pretty awesome! Thanks Anna for sending this in! It's proof that colleges are now using Threadless tees (in this case, Jellyballoons, second from right) to recruit kids! Might be a good idea to give the shirt a little more frame space, though. Next time, ok?
---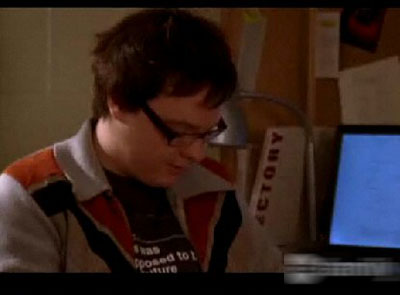 Casey, Hanna, and Gena all emailed about Damn Scientists making an appearance in the ABC Family show Greek. I have no idea what this show is about and at least one of the Threadspotters was apologetic for even watching it. What do you think? Any good?
---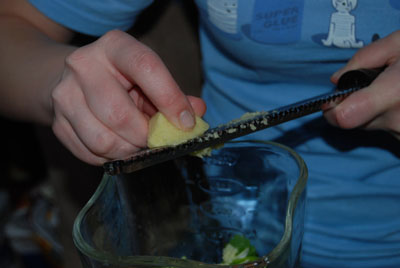 I don't need anyone to tell me how good Thai food is, though. Believe me. I know! Look at that juicy clove of garlic being grated! And look at the shirt! We Can Fix It! Kim spotted this on the food blog The Food In My Beard. Sounds gross but i'm all about learning new recipes so i'll be keepin my eye on that there blog. Hold the beard, please.
FEATURED SHIRTS!
This is how we do it! Would it be weird to say "Peace Out?" Because I kinda want to say "Peace Out."