(Gif: Collin)
How about giving us a quick introduction? Where does the name Nicebleed originate from? Nicebleed is a collaboration project with two brothers Francis and Laurence. The name was a username from when we used to play counterstrike. It was 'nosebleed' back then, and then later changed to nicebleed. We thought it was nice. :)
(Photo: Craig)
Have you ever spotted any Threadless shirts in the Philippines?
Yes! There are many Threadless shirts here.
Congratulations on your winning design, Mona Lisa Glitch in the Not Safe for Threadless challenge- could you guys walk us through your process? Do you have any process photos you could share with us?
Thanks! Basically the process is.. Idea - Execution (Sketch or directly to photoshop) then finalized with the colors and textures. For this challenge we used photo manipulation and some distort filters. We thought that this image is so popular that glitching it would add a twist. It's fun to play with those filters and it's an extra tool for us to create visual elements.
What did "not safe" for Threadless mean for you? How did this influence your approach to designing a submission for this challenge?
Something unusual for Threadless' taste. For this challenge, we decided to create a dark and pop image with a glitchy effect with the overall print. It was a style we haven't seen on Threadless shirts.
Do you think Threadless needs more shirts of this aesthetic and style?
Yeah, we definitely would love to see more of this style printed in the future.
As a collaboration duo, is one of you the brains behind a concept or is it pure collaborative? Do you ever find that your visions clash?
Whoever gets the idea first, we reinforce it then by suggestions and building it together to make it visually strong.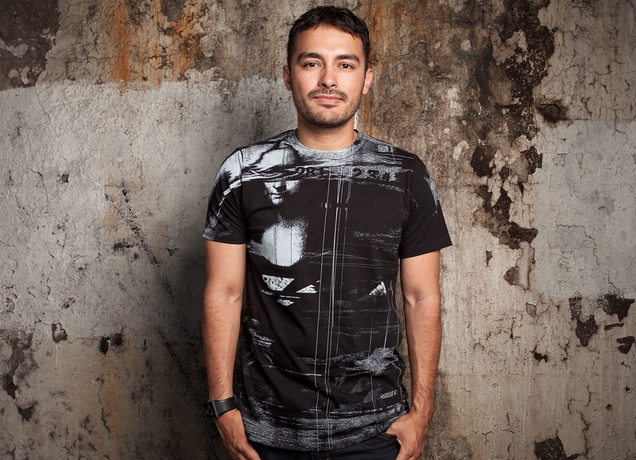 What do you think an artist can benefit from by collaborating with other artists?
A collaboration is teamwork. Both parties can learn to each other's style and it can result to surprising outcomes.
Negative space seems to be a huge influence in a bunch of your designs - would you describe this as your style, if not, how would you describe your style?
Negative space is magical and fun to make but for us we don't limit to that area. We have a wide range of style. Depends on the idea we have.
What is your favorite thing to draw? Is there anything you guys try to avoid having to draw?
We love elements from nature. Animals and florals, skulls to pop culture elements. We haven't really tried to draw realistic elements in our designs but we embrace all things in this universe. There's nothing to avoid.
Besides deadlines, what is the hardest part of being freelance illustrators?
When procrastination strikes. We can't control them. There's no production going on.
How does it feel to know that a t-shirt or art you create can be shared and worn by millions of people around the world?
So inspiring to us!
Are you guys working on any cool projects at the moment?
Doing some illustrations for shirts maybe for future Threadless submissions or for wall art prints.
Any last words or shout outs?
Thanks Threadless and to all our friends out there! Enjoy! :)
---
You can pick up Nicebleed's winning design today along with other rad new designs in the catalog!