Cookie Loves Milk by Jess Fink was originally submitted on September 23, 2005. Since then, it's been printed approximately 5.4 zillion times and recreated in many forms! Starting today, it's available on something brand new: a crewneck sweatshirt. In celebration of the lasting unity between cookie and milk, let's take a little walk down memory lane.
The design was originally printed on girly and guys tees.
Then little kids got in on the game.
Pretty soon, the whole world was sporting it.
Then people actually became the design.
We accidentally created the world's strangest still life.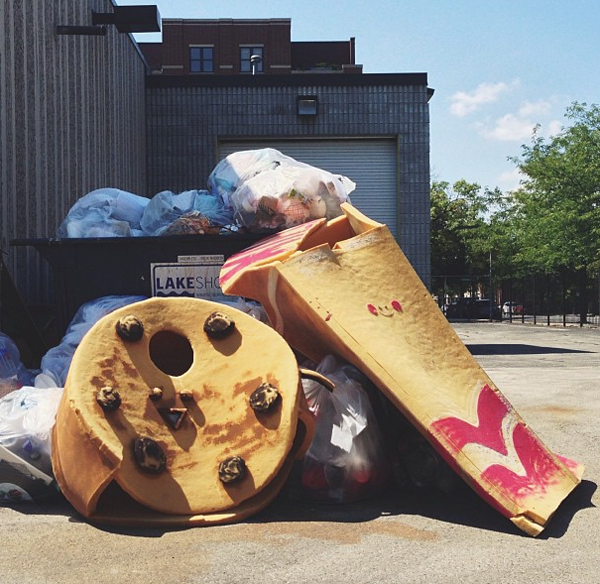 Fans showed their appreciation in creative...
...and edible ways.
Some more permanent than others.
This summer, the bond between cookie and milk became interactive.
And starting today, you can warm your heart (and your general chestal region) with the knowledge all these years later, Cookie still loves the heck out of milk.
Here's a 2% cheers to Jess Fink for all the milk-mustachey smiles.