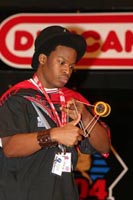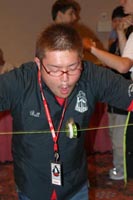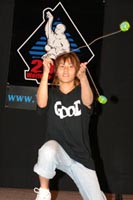 The 2005 World Yo-Yo Contest will be held during the last week of July. The hall will open on the evening of Wednesday July 27th and will close about 10pm on Saturday July 30th. There will be no events on the 31st. Once again, this event is one week and one day earlier than the traditional dates for this event.
The 2005 World Yo-Yo Contest will have a Sport, A, AA division. There will also be Off String, AAA and Counterweight (Freehand) divisions. competition, as well as being the host to the World Top Contest.
Check out the 2005 World Yo-Yo Contest here.
More specific information about the contest we're sponsoring here.
If you're in Orlando, go check it out and show your support for Threadless!