The Impressionism challenge winner is here!
227 designs /
1

printed

design

/ 88,229 votes placed
The challenge was
Impressionize your style to create a t-shirt design.
Degas. Caillebotte. Renoir. Monet. Seurat. We hear these names and revere the revolutionary artists who pioneered Impressionism as fine art. But were these cultured creatives also early fashionistas? The internationally acclaimed Art Institute of Chicago presents this possibility with their current showing of Impressionism, Fashion, and Modernity. This exhibition articulates how legendary avant-garde artists embraced cutting edge fashion on canvas, while Paris emerged as the burgeoning fashion capital of the world.
At Threadless, we like to think we know a thing or two about the fusion of fashion and art, and we've got a design challenge almost too haute to handle. Impressionize your own style to create a tee design that celebrates Impressionism and fashion with a modern spin. Bring your own original design aesthetic to this challenge while paying tribute to what Impressionism has done for the future of fashion, art, and the modern world.
NOTE: Please no parodies of famous Impressionist paintings, please. Be original.
Threadless is proud to support the Art Institute of Chicago's mission to collect, preserve, and interpret great works of art for visitors from around the globe.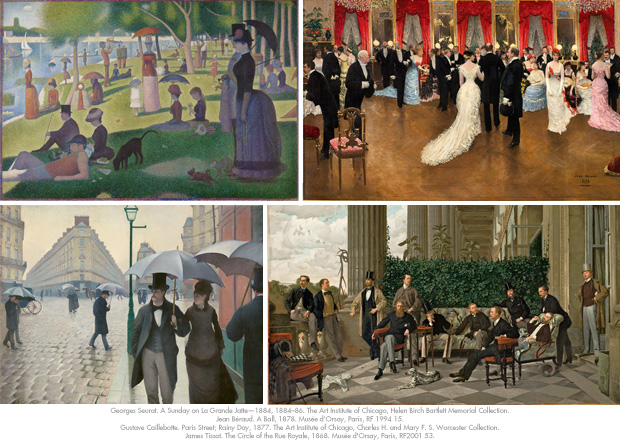 The winner received
$2,000 cash

$500 Threadless.com gift code

The grand prize winner will be chosen by the exhibition curator

$3,000 allowance towards a flight for two to Chicago to visit the museum (*If the winner is from Chicago, you'll get two domestic plane tickets of your choice elsewhere in the U.S. Not redeemable for cash and no cash will be given if cost is less than allowance.)

Two-night stay at a downtown hotel and dinner for two at a downtown restaurant.

The winning design will be unveiled at the Art Institute's After Dark event on Friday, August 16 in front of over a thousand art aficionados.

A private, after-hours tour of the Art Institute of Chicago

Your art will grace the walls of the Art Institute Chicago on digital displays throughout the museum

One exhibition catalog and 2 tickets to the exhibit

Other designs chosen for print from this challenge will receive compensation based on the product printed on & the quantity printed.
Designs from this challenge
Art Institute of Chicago
Impressionism, Fashion, and Modernity is the first exhibition to explore the role of fashion in the revolutionary Impressionist movement. Featuring over 75 major figure paintings by Caillebotte, Degas, Manet, Monet, Renoir, and Seurat, including many never before seen in North America, this stylish show tells the story of late 19th-century Paris. The exhibition is open at the Art Institute of Chicago from June 26 through September 22.
www.artic.edu