Where's Bilbo - A Parody Concept Of Epic Proportions (Collaborator Needed)
I've had this idea sitting on the shelf for at least 3 years now, but never had the time nor the drive to get it on paper... until now!
Picture this... A giant battlefield depicting the Battle of the Five Armies as described by J.R.R. Tolkien in The Hobbit. Men, orcs, wolves, dwarves, eagles and elves fighting each other to the death!
The parody comes into play by illustrating this battle in the style of Martin Handford, creator and illustrator of Where's Waldo?
In the all the mayhem, we find Bilbo hidden in the chaos ensuing throughout the design.
Here's some examples of what I'm looking to accomplish...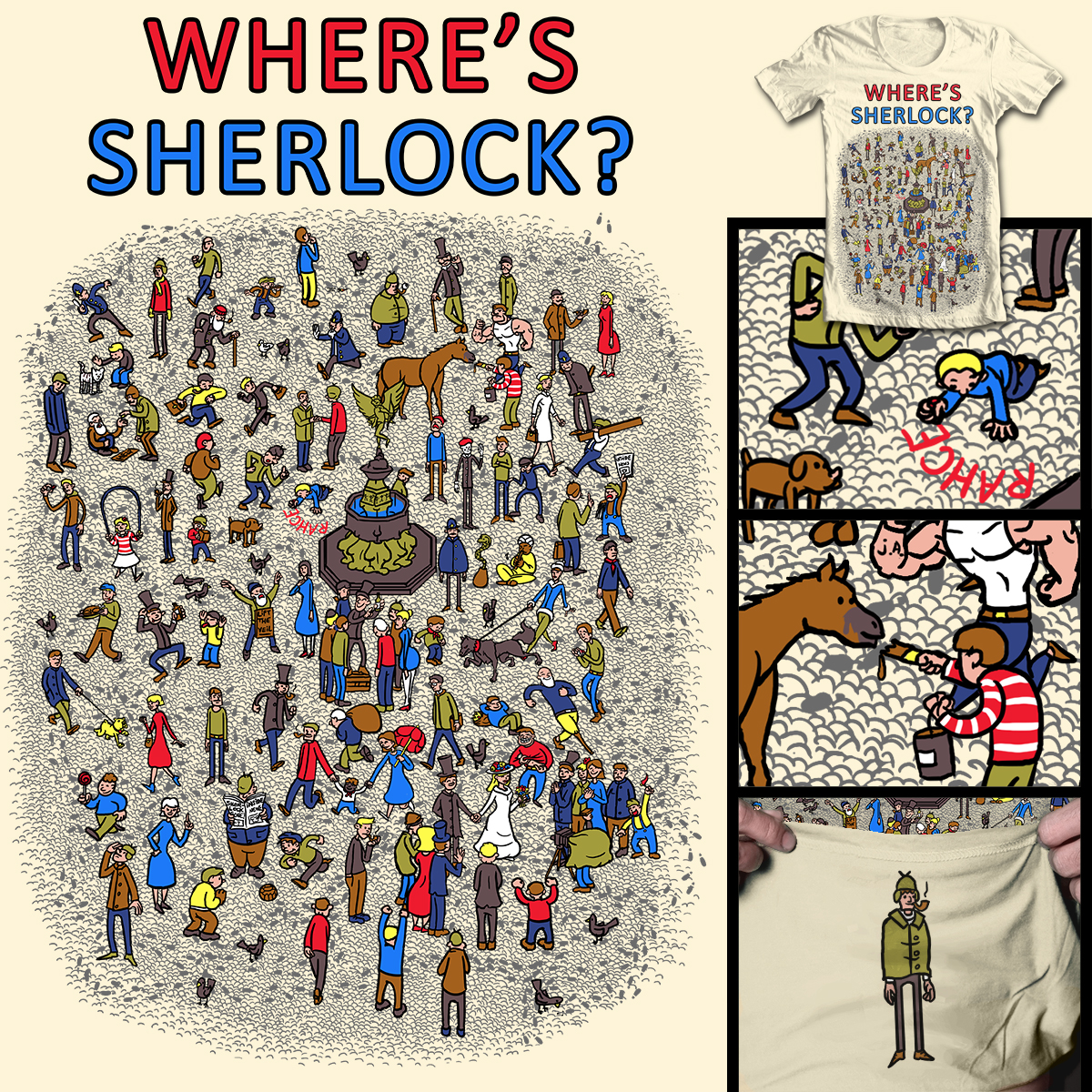 I realize an all-over print may be a bit ambitious, but I really just want to have a lot going on to give the viewer a chance to find Bilbo.
Since there's less than 3 weeks to submit, I'm really needing some help with this one! If anyone's in the slightest bit interested in collaborating and has the time, talent, and patience for a project of the size, feel free to post in the comments.