Remake 6 - Challenge now closed. VOTE!!!
The Gist:
Pick an unprinted design you'd like to remake, get the artist's permission to remake it, post, promote, vote, done.
Challenge logo: (thanks nerrik!)

Final art due date: Tuesday, March 4th, POST IT ON OR BEFORE THEN.
THE PREMISE (original idea by alexmdc! picked up from sliverque)
Choose a design anywhere on Threadless by any other designer that hasn't been printed, then remake it (add your own style or twist or whatever else) into something you feel would be printed. ;)
IMPORTANT!!! You MUST get the original designer's permission BEFORE re-working their sub. Contacting the designer beforehand also prevents you from accidentally re-working something that is in the print queue already.
WHAT IF I WIN?? The community-approved, suggested collab prize split is...
- $1500 and $250 GC to the "remaker"
- $500 and $250 GC to the original designer
Of course, this can be changed/decided amongst yourselves. Some people want 50% split, other people want 0%.
Please provide a thumbnail of the remade design and your remake, links to both, in 200px square thumbnails, so it can be promoted in this blog
---
Please ask the original artist if it's ok to post your remake for sale on society6, redbubble, etc
---
Remake 5 Print by quickbrownfox!

Remake Print by citizenrifferson!

---
SIGN-UPS!!
---
nickv47
"I'm no pussy"
"We're no pussies"
---
lxromero
"The Tourist"
---
TheInfamousBaka
"Bounty Hunter Spacecatkilla"
Original:

Remake:
"Die When You're Dead"
---
Davisilva
"Gulliver's Space Travels"
---
nerrik
"The Lone Rider"
"Soon"
---
Theo86
"Harmony"
Cubicle Catastrophe
Original:

---
mip1980
"Weiners"
Original:

---
Musarter
"We are all weird"
---
JIMDAHOUSECAT
"Visions in the night sky"
"Astro Cream"
---
mike bautista
"Rebirth"
Original:
---
tatilus
"Dreams of the Wonder Chainsaw"
---
melmike
"Don King Kong"
Remake:

---
mechanicalrobotpower
"Die when you're dead"
---
Jake Friedman
"The State of Indiana Jones"
---
xiv
"Moonshine"
"Land Shark"
Original:
---
ivanrodero
"Sensual Hipster"
"BarroLow"
---
Morkki
"One Distraught Melon"
---
spookylili
"Year One"
---
BeanePod
"High Hopes"
Original: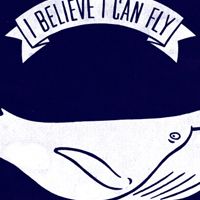 "Don't Stop Believin'"
---
renji05
"Grim Garden"
Original:
"Die when you're dead"
---
citizen rifferson
"Everyone Dies:"
---
tomburns
"9 Lives"
---
Mr Rocks
"Snake Girl"
Original:
---
SteveOrama
"Snorkeling Buddies"
Original:
---
Kudaman:
king kong ping pong
---
Waiting on Subs:

-EffinSweet
-NDTank
-palitosci
-ecsu
-bortwein
-ahmad ifan rofiyandi
-jeffreyg
-randyotter3000
-Wharton
-foodstampdavis
-moosabman
-Haragos
-gebe
-ellygeh