I'm calling BULLSHIT on this HOMER J-1000 print.
I am officially calling out Ronan Mahone and his HOMER J-1000 print. I wasn't around to actually vote on this design when it was up for scoring, or I'd have voiced my opinion then. But come on. This looks so incredibly Live Traced in Illustrator or Inkscape.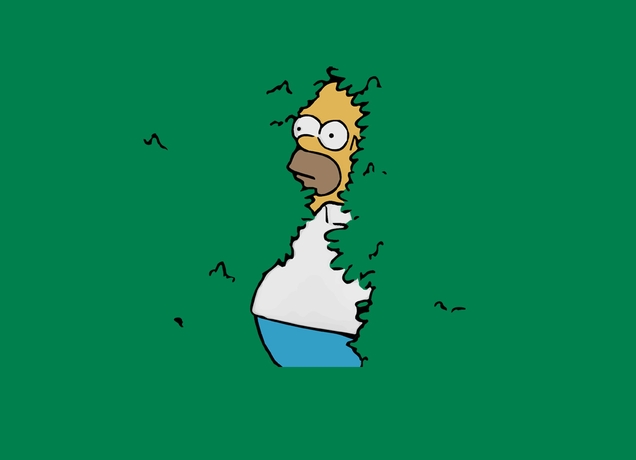 The types of curves on those lines are exactly the types you get when you trace an image. Is that all it took to win this contest? I threw this together in about 20 minutes in Inkscape. Had I given myself a full hour or two to refine it a bit more, could I also have won a bunch of money?
Come on, Threadless. I expect better curating out of you.