Dina and Wagner hammered the Thor competition! Check out their winning design!
by jeffreyg
posted Oct 09, 2013
23 Comments



Hi Dina and Wagner! How about a quick introduction?

W: Hi Buddies! I'm from Brazil, I live in a very warm state called Rio Grande do Norte (something like Big River of North) and in this moment I work with editorial illustration and designs for shirts. I say this because my creativity and passion for what is new always leads me to new paths.


D: I'm a graphic designer for kids apparel in Indonesia and a freelance artist. I'm just an ordinary man with a wife and two little daughters. I've always known I would be an artist or a designer since I was a little kid. I'm a self-taught artist. I don't have a degree in art.



Out of 387 designs, your collaboration Thor: A God Among Worlds hammered the competition and won! What was it like to receive that notification?

W: Honestly, it was a big surprise . At the moment I didn't believe! Haha! I literally raised my hand to the sky and felt thunder coming up in my fingers. There were so many good designs in this challenge, and our design had been done in a short time, because Dina and I were pretty busy. So when I saw that wonderful email in my inbox, it was kind of unbelievable.


D: Excited and very happy! Do not think! Beyond expectations! I got the idea and the concept from Wagner five days before the deadline. We had to work very fast. But luckily, we were able to finish on time.



How did your collaboration process work? Could you share some photos with us?



W: Well, for me, every collaboration has to be done differently. I've done a collaboration where a friend worked only with the idea and I did all the artwork. The collaboration with Dina for the Thor challenge was totally different, I developed the idea and did the sketch, Dina made the lineart and colors.


You both have pretty distinct styles. To see them mesh into one solid design is amazing. What did each of you bring to the collaboration skillwise? Do you think it's important for artists to collaborate with each other?



W: I really think that collaborating with another artist is a process enriching and challenging. Do it!

D: Wagner is a good comic illustrator. I really admire his artwork, so when he asked me to collaborate, I was surprised! I think maybe he was interested in the way I draw superheroes. When collaborating, it is important to understand that the concept that we offer will suit to the style of our collaborative partners.



Are there any artists on Threadless that you guys would love to collaborate with?


W: Oh yeah! For sure! I love to work with some of the other masters who inspired me to enter this world of t-shirts like Budi Satria Kwan, Matheus Lopes, Ross Zietz, Alice X. Zhang, Hafaell, Alex Solis, Ralph Pykee, Ben Chen, and many others. Just call me! Haha!

D: Jimiyo, Mathiole, Studio Verso, Alexmdc, the Fan brothers, Spykee, and Dzeri.



How do you guys stay creative?


W: Well, I watch movies and TV series (Breaking Bad FTW!), I read comics, I stay updated and aware of everything that happens around me. I talk nonsense with my friends and with my wife and at some point in the mix of it all, new ideas appear.


D: I'm constantly thinking of a cool t-shirt design. Almost every day I am directing my mind to think of t-shirt design ideas.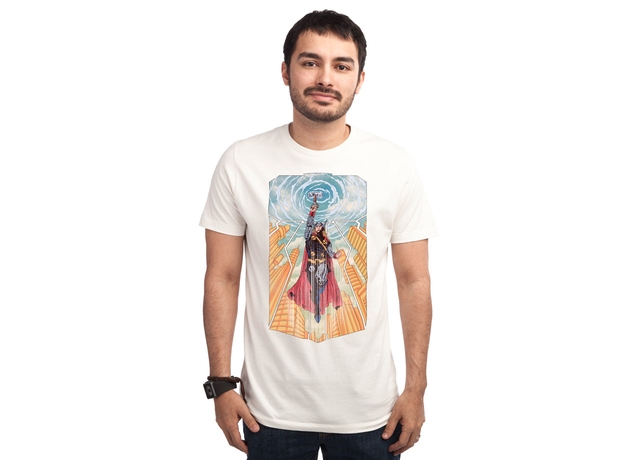 Are you guys fans of Thor? Do you have a favorite character in the series?


W: I'm a fan of mythology in general. As a child, I liked various mythologies such as Egyptian, the Greek and Norse. I'm also a fan of comic books since I was a kid (I was a comic artist for some time), so I always liked Thor. I love giant monsters, so the Frost Giants are my favorite characters.


D: Yes I am! In my parents' house, you can still see the Thor sticker in my closet I put there when I was little. Isn't that enough to prove that I'm a fan of Thor? LOL



If you could possess at Mjölnir for a day, what would be the first thing you'd do?


W: Well, if only for a day I would fly to Chicago, enter Threadless and say "Hey! Let me work here forever - I have a Mjölnir and I'm not afraid to use it!" To celebrate, I would drink mead in Asgard with the other gods. \o/


D: I will cool down this earth.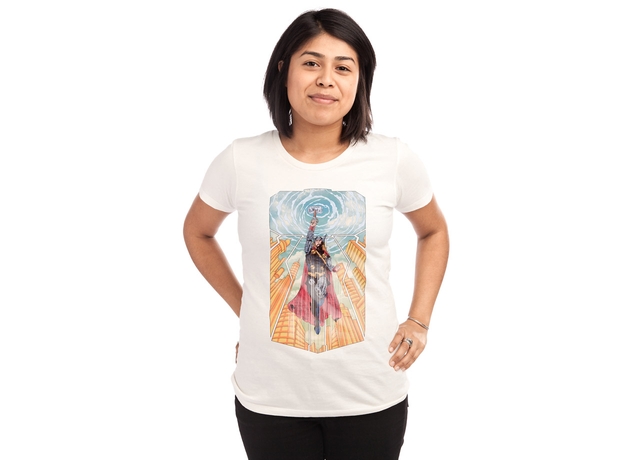 What's it feel like to be able to design for a comic as big as Thor?


W: Very, very great! I would say it resembles the feeling of defeating Hulk in arm wrestling!

D: Very nice and I am proud.



Do you guys ever spot any Threadless shirts in your country?


W: Yes, I see! Unfortunately the high taxes of Brazilian import prevent it becoming even more evident, but several of my friends use Threadless tees and I usually see too many Threadless tees in videos on the largest pop culture Brazilians websites.

D: I rarely see Threadless shirts in my country.



Can we expect more collaborations from you two in the future?

W: Yes! I want and I really hope so!

D: Based on this success, we certainly will collab again in the future.



Do you have any last words or shoutouts?


W: Thank you Threadless for choosing our design, thank you very much for the opportunity. Work, even indirectly with you, it is a great happiness! Until next time and remember: Stay hungry, stay foolish!

D: Never give up! But keep it up. Maybe your next submission is your winning design.
---
Pick up Dina & Wagner's amazing collaboration as well as many others in our Thor collection!