WINNERS CHOSEN! WIN "THE SHOWDOWN" ORIGINAL INK DRAWING(S)!
WINNERS CHOSEN!
I placed the names into the random magic name picker and here are the results!
Grand prize winner:
TheInfamousBaka
2nd place winners:
goliath72


Underdawg


moosabman


Musarter
Congrats everyone!
If the winners could email me their mailing address at nroberts@nikoby.com, I will start getting those shipments ready :)
Thanks to everyone who participated and gave support!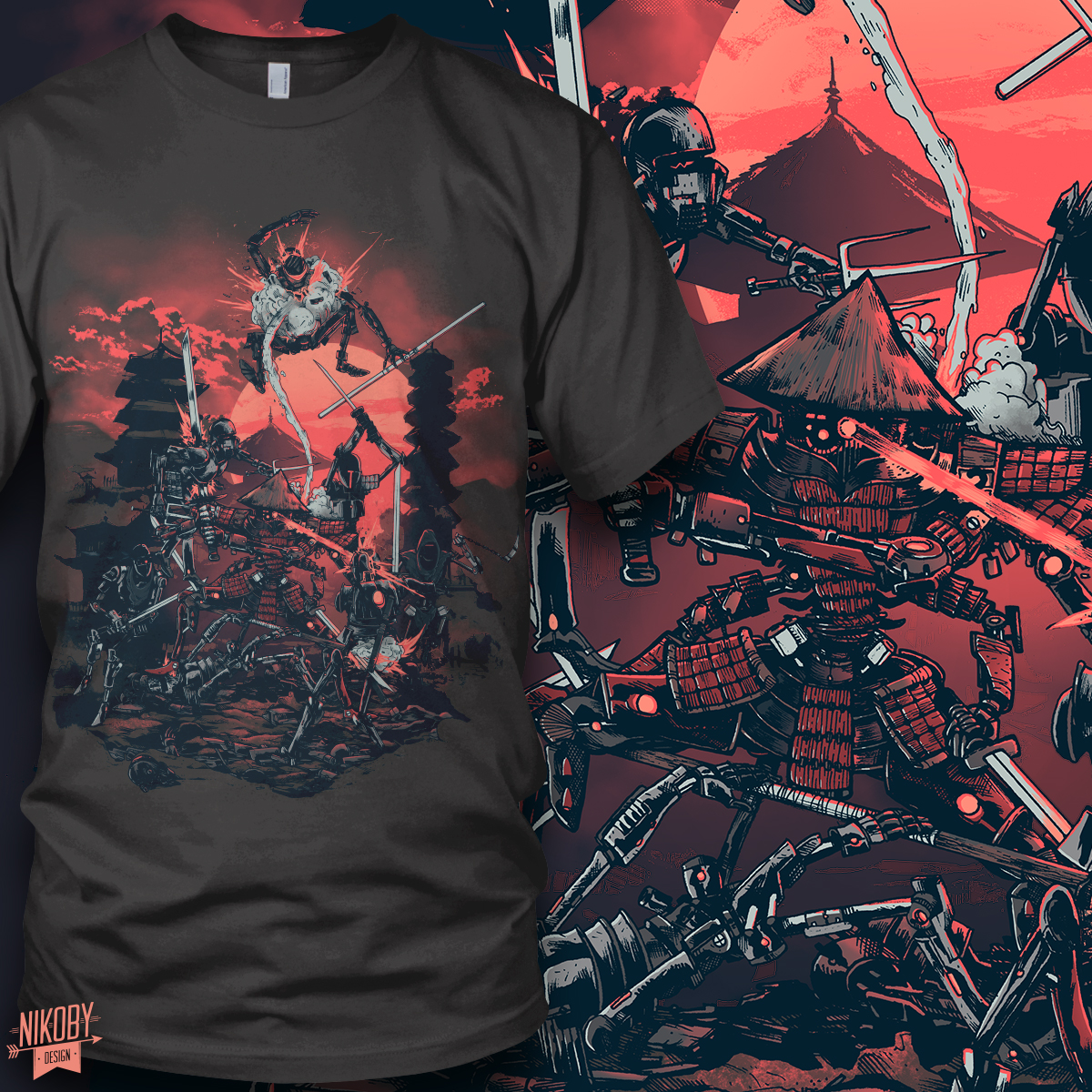 My design, The Showdown, has been subbed to the next big tee contest and as I mentioned in my process blog, there is going to be a chance to win the original ink drawing (I figured it would be cool to give it away so someone can enjoy the original art).
Here is what you will need to do to be entered in to win:


Comment "I want it" in this thread post


Comment on the t-shirt design (Will update this thread with a link once it goes up for voting)


Vote! (Can't really track this, but I'll just take your word for it ;) )


Hit the Facebook like button on the voting page (Don't know if I can track this either, but go ahead and hit it :D)


For the grand prize: Have an address in the United States (Sorry guys, shipping would be too expensive outside the US)


---
Here is what is up for grabs:


Grand Prize: The original ink drawing on high quality vellum bristol paper, signed. 14"x17" This:



Four 2nd place winners: a one of a kind limited edition, signed print of one of the pagoda ink brush drawings. (I would give away the originals, but the paper quality isn't the best and there are two on one sheet). The 2nd place winner can be international. Here are a couple of the ink drawings to get an idea of what they will look like:



One 3rd place winner: Conditional if the design gets printed, one winner, along with the grand prize and 2nd place winners, will get the t-shirt.


---
Also feel free to like my Facebook page so you can stay up to date on my current work and other giveaways: https://www.facebook.com/NikobyArt
Currently I am taking suggestions for drawing up video game characters, there may be print give aways, so all the more reason to like my facebook page!
---
I'll announce the winners once the voting period is over.
Thanks guys for all your support in the process blog!
Good luck winning the artwork :)