¨FEELS LIKE...¨ 2nd attempt @loves zip-up 4
Feels like...Alaska? No? Maybe not just yet, Maybe it feels like Florida today but soon enough it could feel very Kansas, Chicago, NY or wherever you are in the US!
A cool hoodie that takes you along the different temperatures of the US states during the fall and winter months. You could be in Florida and feel in Alaska, or be in Montana and feel like in Hawaii!
So, yeah, hope you like it.
And remember cold is just a mental "state".
Badum tishhhh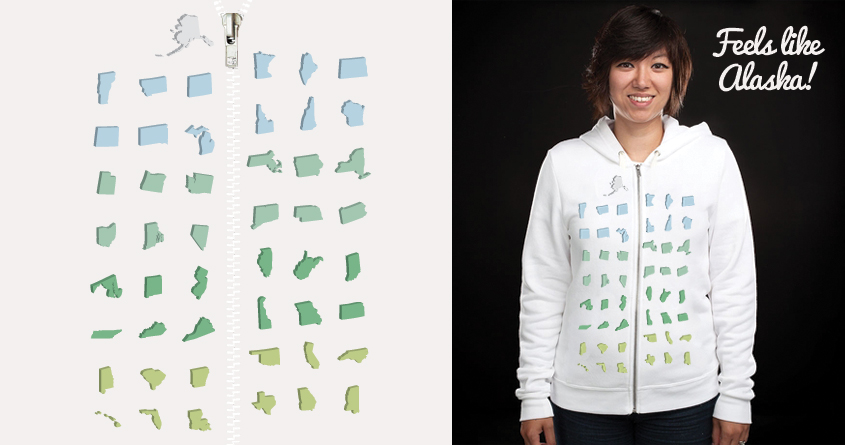 A good hoody for procrastinators and lazy, irresponsible people everywhere!
The death of your career is upon you!
Better Zip up and get to work!
The grim-reaper icon-zipper could be printed out like Threadless did a while ago with Rodrigo's awesome "Breaking Bricks". It turned out great! (And so could this one:p)
Here's an example:
https://dov5cor25da49.cloudfront.net/products/2476/636x460detail_01.jpg