HOW R U WEIRD!?!
posted Jul 26, 2013 in General
55 Comments
In celebration of my NSFT sub, I'd like the Threadless community to embrace its wonderful weirdness.
If Wonderfully Weird is printed, I'll pick one random weirdo to receive a free copy of the tee.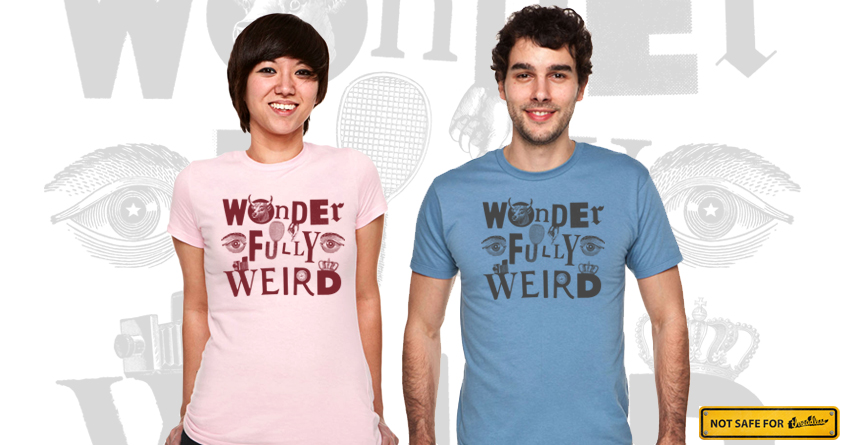 I'm weird because I like ketchup on pasta.
HOW R U WEIRD? GO!