Mmmmm-aze - Thanks!!!
So really just a super amazing thanks to everyone who voted for this but also all the wonderful peeps in this blog who helped me develop it. It definitely would have been a different and inferior design without your input.
Suffice to say I'm pretty amazed I won, I always held hope for a print but to actually win is pretty unbelievable, so thanks!
I know some of you may think there were better more deserving designs and I'd be hard pressed to argue that purely artistically this is better than, say, Santiago's stuff. But my stuff has always been concept driven and on the simpler side and I guess it's an idea that just struck a chord this time which is all I aim to do and can hope for
So thanks Threadless, Fox, the Simpsons and all of you guys! Drinks are on me if I ever meet any of you :-)
OLD WIP BLOG
and we're up, thanks guys!

click the image to vote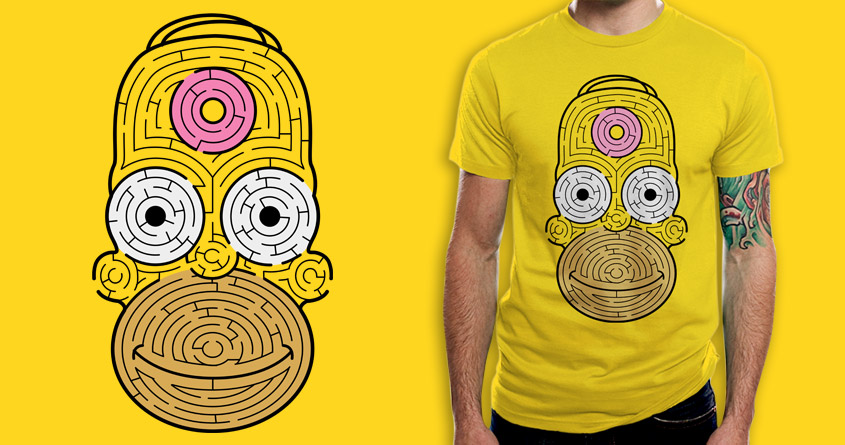 OLD
so this is my first attempt at a Simpsons design - hopefully this one won't end up on the pile of half done WIPS i seem to be accumulating at the moment.
Anyway, i call it "in one ear and out the other" and it's very rough in parts at the moment as you can tell - still trying to work out the logistics and shapes in the head and mouth - but you get the idea.
Thoughts?