THREADSPOTTING: Arrested Threadvelopment Edition!
by KyleGeib
posted Jul 09, 2013
12 Comments
Hopefully by now, most of you have had the chance to watch the newest season of Arrested Development on the ol' Netflix, because this edition of Threadspotting comes to you straight from that zany Bluth family! You may or may not have noticed, but there are at least two Threadless shirts that pop up amidst all the Bluth antics. Let's get started!
You may have missed the first design, as it was as slippery as a loose seal. In episode four, you can spot Will Work on Food by Phil Jones worn by a young gentleman entering the Orange County office of Imagine (not to be confused with Orange County Imaging just up the street). Check it:
The second tee we spotted was Movies: Ruining the Book Since 1920 by Jayson Dougherty. Who was wearing this design, you ask? Why, none other than the hilarious Jeff Garlin in episode twelve!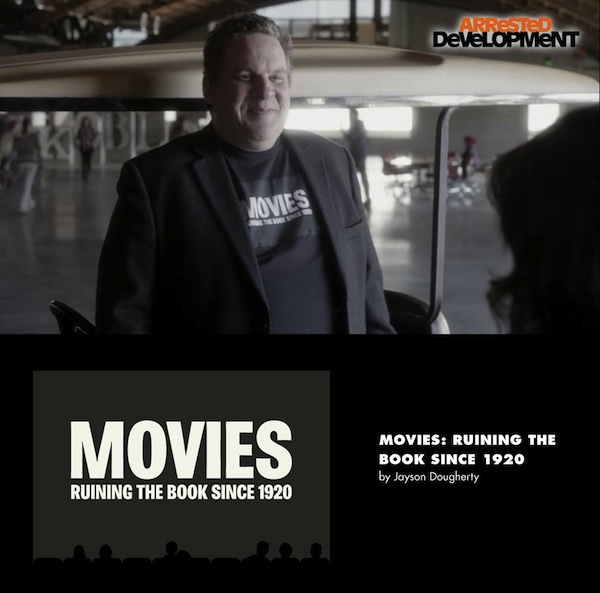 All in all, the newest season of Arrested Development was a great opportunity to catch up with some of the most dynamic and witty characters to grace our television screens. What did you think of this season? Did we miss any Threadless tees? Let us know, and don't forget to send your Threadspotting submissions to sightings@threadless.com!