Baseball Tee WIP - He Had It Comin'
Working on a concept for the Baseball Tee challenge, but want to make sure it's clear enough to continue.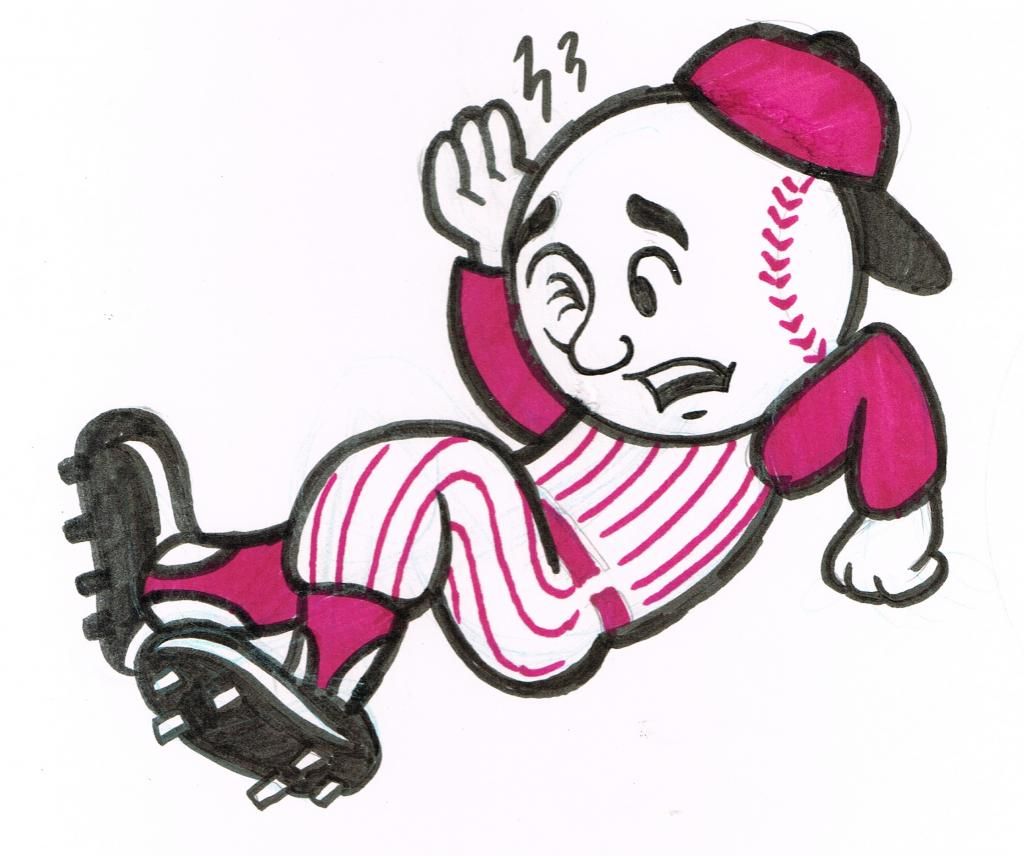 Get it? A "famous" baseball mascot w/ a baseball for a head, and what happens in baseball? You hit the ball... I don't know, may need a bat or bat mascot in the background. Like I said, still early, but want some opinions from the community. Thanks!