Wouldest thou scoreth my newetht thub?
posted May 07, 2013 in General
14 Comments
Yes! Thou wouldest! Hopefully.
Here's my latest offering, a Sesame Street inspired sub that's been sitting half finished for most of this year. Until now! Sort of a sequel to my Critter Cars print from a number of years ago.
Hope you enjoy it!
- Street Racers -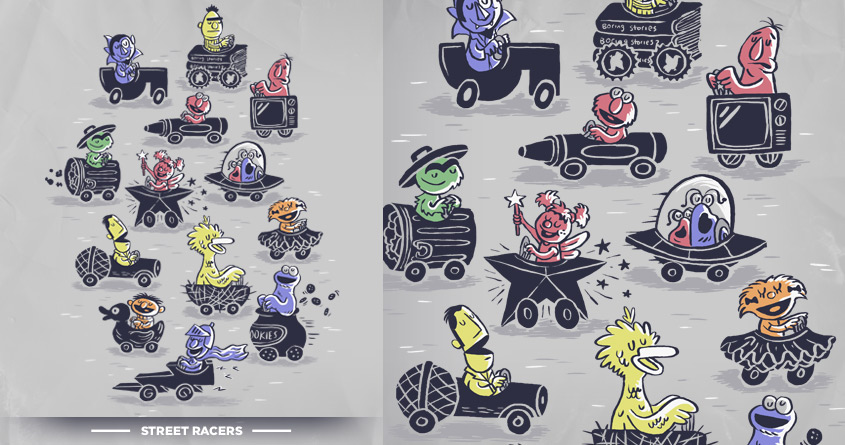 Thanks y'all!