Official 2013 Threadless Family Reunion Update Blog! SIGN UP NOW!
SIGN UP AND JOIN THE FUN NOW!: http://www.eventbrite.com/event/7502812113
---
Drumroll please! The official date of the 2013 Threadless Family Reunion is...
August 17, 2013
The Family Reunion is our annual celebration of the Threadless community! We'll have speakers, music, games, giveaways, and special surprises.
We're already startin' to get HQ ready for your arrival! We'll use this blog to update you with sneak peak photos, the 2013 Bestee awards up for grabs. and other special announcements.
If you've got questions, requests or suggestions, post 'em below!* We want this to be the best one yet!
Can't wait to see you! For now, we'll just have to settle for dreaming about last year...
*To answer your first question, YES, there will be kickball again the night before!
(Jess is currently taking suggestions on what duties Alex and Speedy have to perform the week before to earn another post kickball rooftop party for everyone.)
UPDATE: THIS YEAR'S THEME IS:
UPDATE 6/27: MINI BESTEES!
The Mini Bestees are LIVE! Go nominate some of your favorite threadfolk that you think have had an impact on this community! All voters will be put into the running for a Threadless giftcard! Woohoo!
UPDATE 7/22: EVENTBRITE IS OUT!
Check out the eventbrite to see what's in store for the meetup this year and SIGN UP!
http://www.eventbrite.com/event/7502812113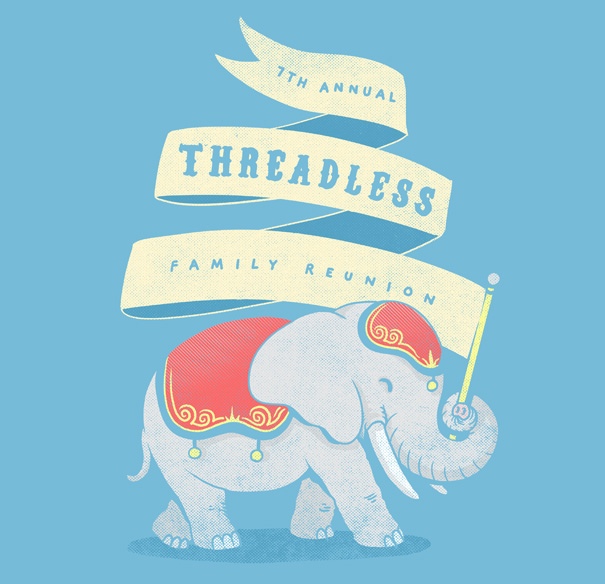 UPDATE 7/30: KICKBALL!
The annual kickball game is on! Anyone is free to play or watch! Check out the blog below for details!