Hitler's candid photos of Mezo adjusting her boobies. Now with titillating heinamackafrau home movie!
I dunno if these are from Mezo's 365 days projict or Führer's candid pics of her intamite ladyfriends. Nevertheless, there on these pages I found lurid evidence in full colour for all to see and gawk.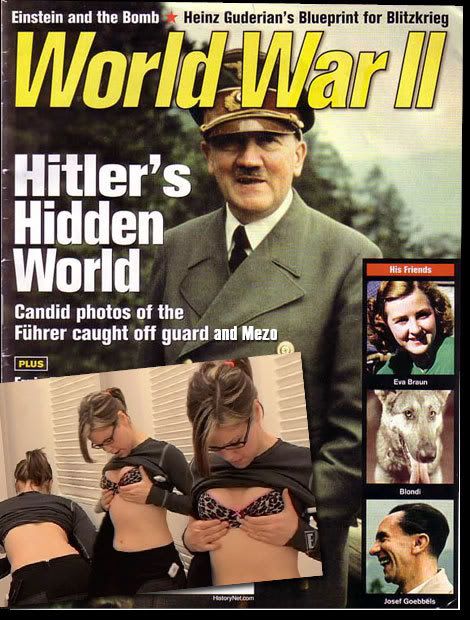 Alsoo, see her succumbing to the nazis willingly and become their heinamackafrau slaveee...
<object width="425" height="350"><param name="movie" value="http://www.youtube.com/v/i1oFnWHDPg0"></param><param name="wmode" value="transparent"></param><embed src="http://www.youtube.com/v/i1oFnWHDPg0" type="application/x-shockwave-flash" width="425" height="350"></embed></object>