The Characters challenge winner is here!
773 designs /
1

printed

design

/ 169,120 votes placed
The challenge was
Design a unique character!
Crazy, kind, powerful, evil, silly, brilliant or insane: What kind of new character will you create?
Your challenge is to design a tee that features a brand new character of your creation. Start by imagining the personality of your new pal. Will you bring a "he," "she" or "it" to life? Are they a lover or a fighter? Create a backstory full of amazing adventures or lazy Sundays.
Then, of course, let your pencil go wild bringing a new creature, animal or person into the universe! If your design wins, not only will your design be sold on a tee, but our partner Mighty Jaxx will produce and sell as a limited edition vinyl toy of your character!
Don't forget to let us know as much as possible about your character in your design description. We can't wait to meet Ol' Whats-his-name.
For your submission, simply submit a 2-D design for a tee.
If your design is chosen, you'll work with the Mighty Jaxx team to create a 3-D rendering of your character so it can be turned into a real toy.
NOW: Submit your character on a tee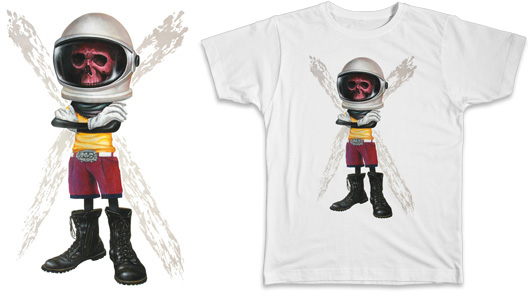 IF YOU WIN: you'll work with Mighty Jaxx to create a toy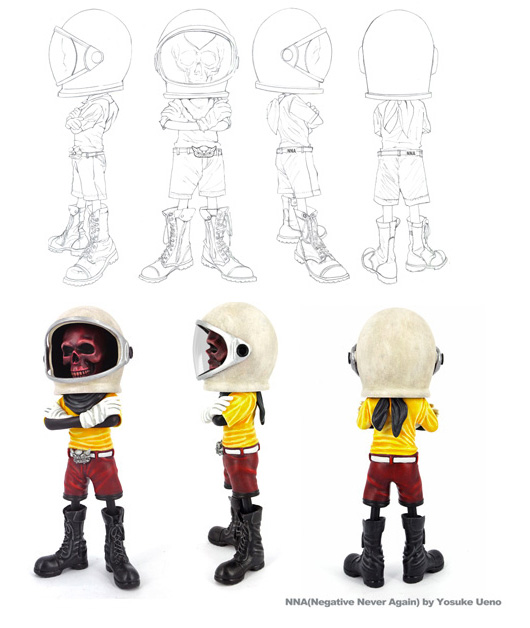 Challenge Details
$2000 cash

Your character will be transformed into a limited edition vinyl toy by Mighty Jaxx and sold. You'll earn 10% royalty on all sales.

You'll also receive 10 copies of your toy
Designs from this challenge
Mighty Jaxx
Founded in 2012 by Jackson Aw, Mighty Jaxx's mission is to turn extraordinary ideas into reality. Based in the Arts hub of Asia, Singapore, we collaborate with internationally renowned artists to create highly collectible art figures. Our art figures are available on mightyjaxx.com as well as designer toy stores and galleries worldwide. As of 2014, we have produced over 70 figures for brands and under the Mighty Jaxx label. With a new warehouse facility and a studio space, we are committed to bringing you outstanding art figures.
www.mightyjaxx.bigcartel.com