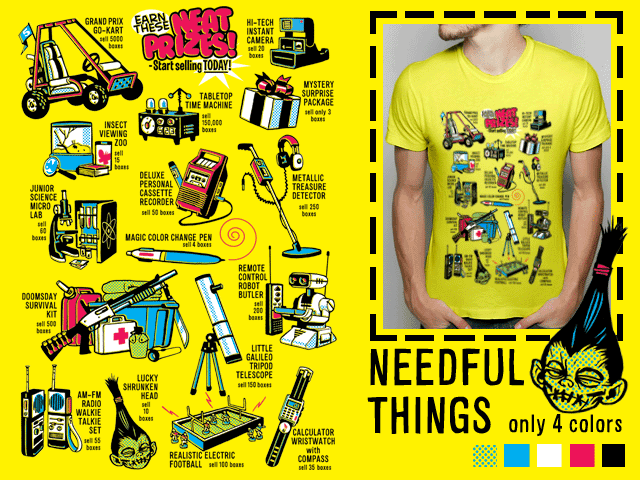 About the design

on October 5, 2006
I really enjoyed this one, and I hope it shows...in the drawings, colors, writing and execution.

For the full print size view, click on my profile over there >>>> and go to the blog 'NEEDFUL THINGS'...

If you've ever seen the ads in the back of old comic books, that was the inspiration. Card companies (etc) bribing children into selling their dreadful products with the hopes of neat prizes in return.

As far as I know, no one in recorded history ever sold enough to earn anything good.