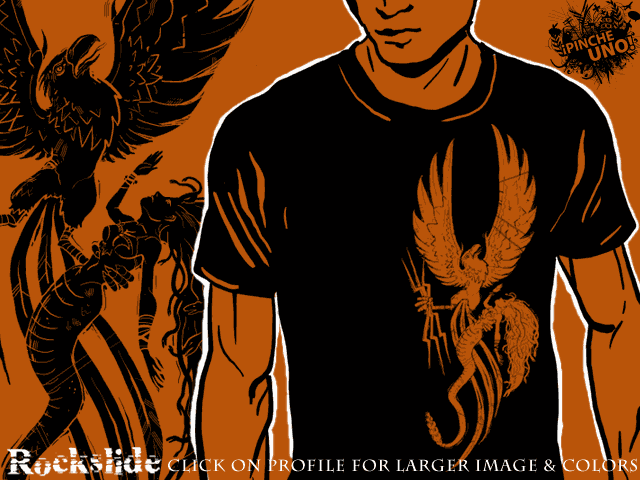 About the design

on May 11, 2006
The powerful god Zeus took the form of a great eagle and descended from Olympus. Soaring near a hidden grotto he sighted the once beautiful Medusa and took pity. He took her into the clouds and through their union came the fearsome offspring known as the harpies. From Zeus they took a half bird form and from Medusa they were granted half of her former beauty. Half bird and half woman, they lured men and their sailing ships into the rocks. This was in homage of how their mother also turned men to stones, albeit of a different sort.



I created this psuedo-myth as inspiration behind this design. (Check online for the true story of the harpies) It was also inspired by the ancient Greek vases and that is why the colors are black and terra cotta.



MORE COLORS AND A CLOSE-UP IN MY PROFILE!!