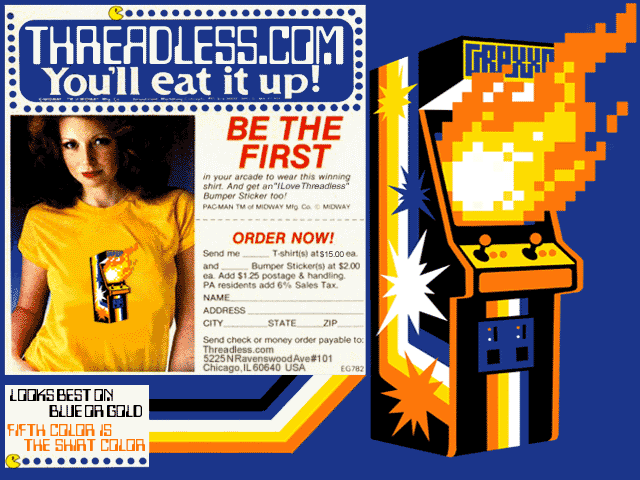 About the design

on May 9, 2006
No deep meaning, no reference to 'the arcade fire', it is what it is- Ironic and straight forward- a throwback arcade machine exploding in pixelated flames.



Inspiration was the wall decor of 80's arcades, (the word 'BLIK', which seems like the perfect video game noise or retro title), the generic panel art on refurbished machines, and nostalgic childhood memories.

Wording on the machine can be changed, the word 'BLIK' can be put there instead of 'GRAXXON' if they want.



The design is made primarily with a gold or blue shirt in mind- which will be used as the fifth color.Other color options involve green, purple or even red tees replacing the blue or yellow areas. Any of the bolder tee colors can be used, but blue or gold best represent the retro theme and color scheme.