Bugman V.S. Arnold's Assembly of Angry Automatons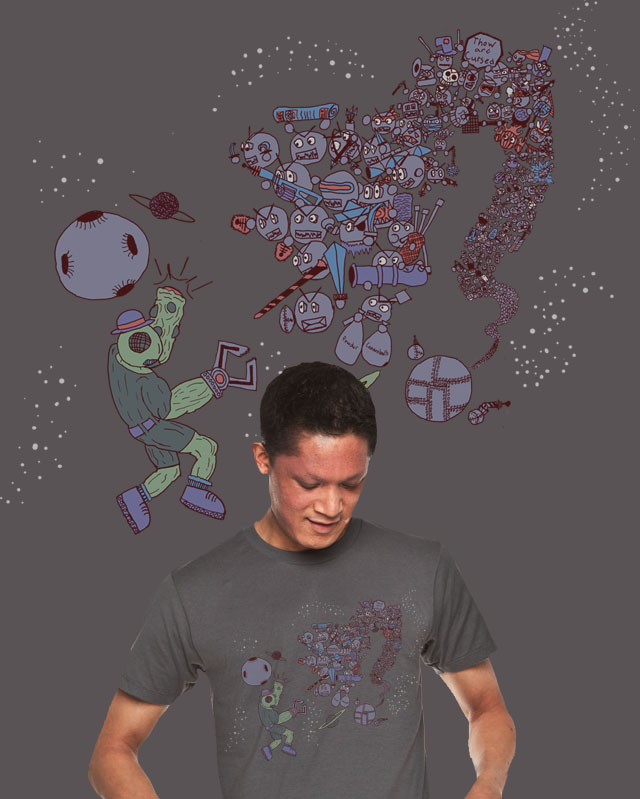 About the design

on July 1, 2012
This Is my first threadless submission.
in the cosmic depths separating the alien planet of Bugtopia and the robotic planet of Arnold, a lone soldier stands against hordes of Arnold. This Lone Ranger, Bugman - champion of all bugs, stands against the endless waves of robots for his planet, witch has been devastated many times by the devilish droids. Who will end up victorious, the millions of miscellaneous and mad machines from Arnold or the breathtaking bravest and buffest bug of Bugtopia? The wearer will decide.
This is a 10 by 12 design on a graphite shirt with 8 colors.