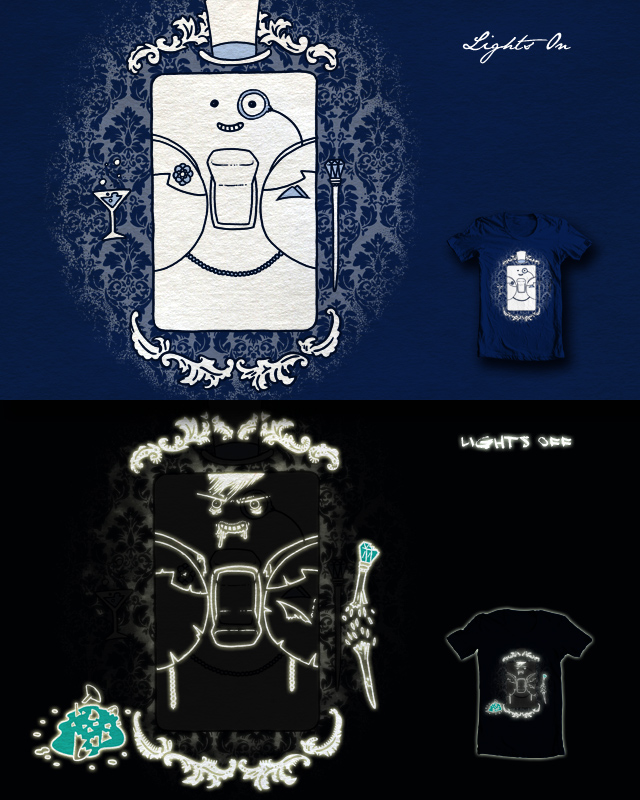 About the design

on June 12, 2012
The second Ivanrodero and Frickinawesome collaboration looks to portray both sides of our usually peaceful working process. During the day the two of us are fun-loving, exceptionally friendly art partners who exchange ideas and pleasantries with the air of eighty-year-old spinsters at afternoon tea time.
But when the moon goes up and we've both downed well past the recommended limits of several strong substances (coffee and pixie sticks mostly), tempers and nostrils start to flare, curse words and frowning emoticons smash each other's computer screens to bits, and mouse cords become makeshift nooses.
Luckily we've settled our difference and managed to complete this tale of a dual-natured doctor who also happens to be a light switch, with the peculiar habit of biting any finger that attempts to turn the lights back on after the good doctor's long night of brain-altering electrical current consumption.
A five color design including the two glow in the dark ones.