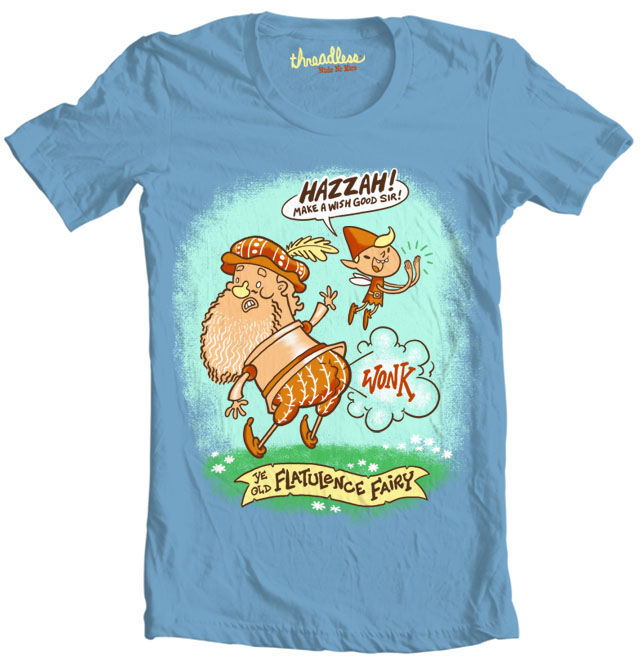 About the design

on April 21, 2012
People throughout the world are familiar with the legends of such magical beings as The Tooth Fairy, Santa Claus, and Leprechauns.
However, lost through time is the wondrous myth of The Flatulence Fairy. A magical creature who can grant wishes whilst one lets the wind blow. Help spread the word with this humble attempt to bring back the lore of this loveable little imp.
Perfect to wear at Renaissance Fairs, while shopping at the mall with friends, or just spending quality snuggle time at home with that special someone.
8 colors printed on blue.