Turtles Make Horrible Ninjas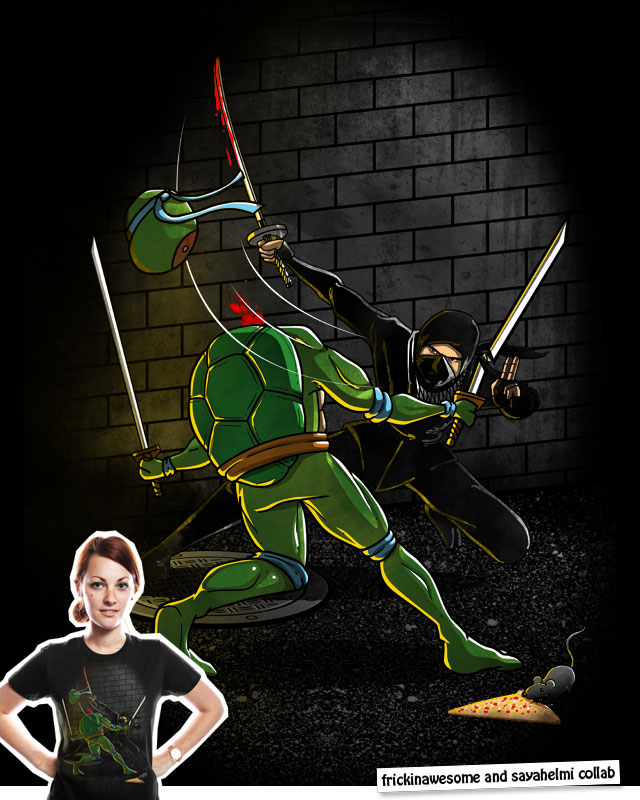 About the design

on April 19, 2012
You can't say they didn't have it coming.
I mean, these bodacious buzz-word spewing idiots whose "anything with crusts attached" diet was a one-way ticket to severe lactose intolerance issues needed to be taken down a peg or two.
Ninjas from around the globe answered the secret scroll scrawl roll call dispatched to them from their most colorful-belted Sensei's to volunteer for this sacred mission, sending those turtles a kung fu message to stop making a mockery of their ancient and honorable ninja lifestyle.
So basically no more jumping high-fives, more meditation/less MTV, and seriously, no fucking skateboards anymore dudes.
A Sayahelmi and Frickinawesome super tasty recipe for diced turtle soup.