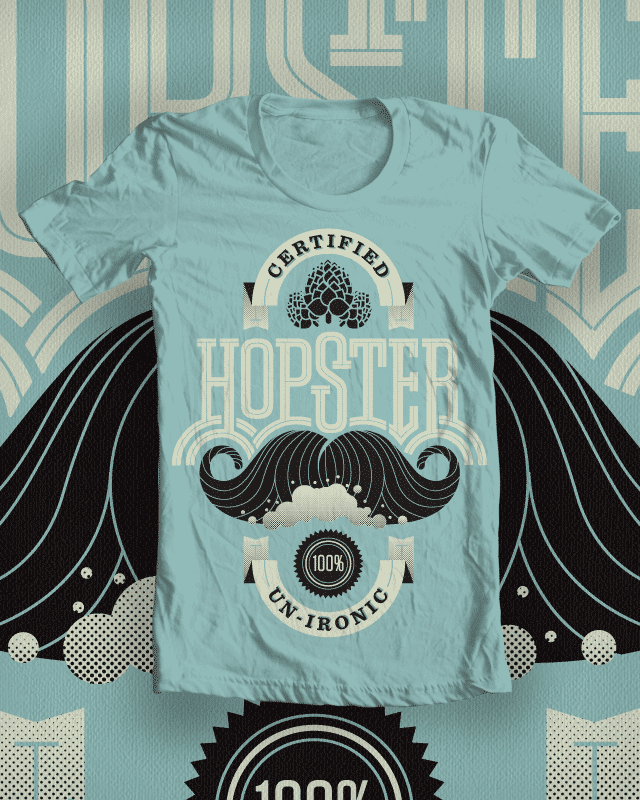 About the design
on April 4, 2012
For all the mustache lovers out there who realize that there's nothing better to soak that bushy madness in than a nice foamy pint of hoppy goodness.
WARNING: must be at least 21 to know what I'm talking about, or have at least one friend who can keep a secret.
2 colors on Jade. Enjoy.