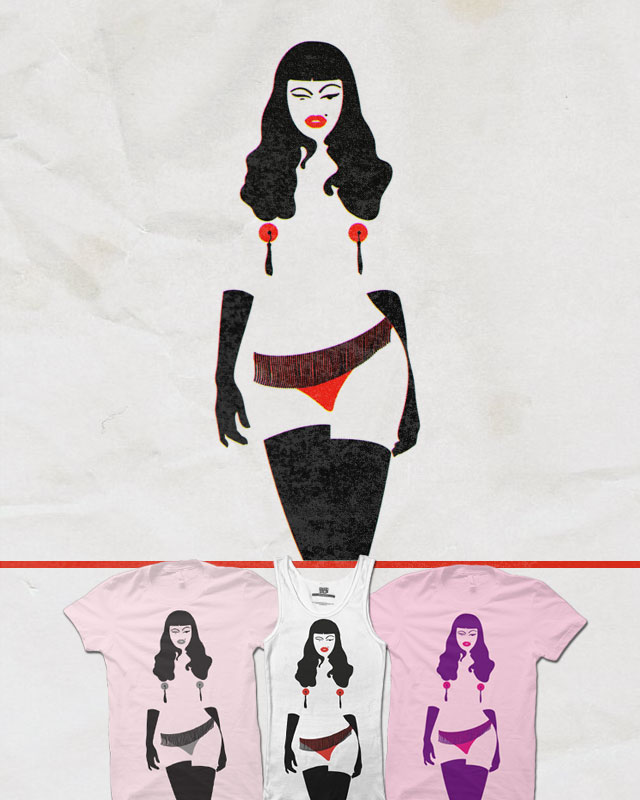 About the design

on February 5, 2012
A tribute to pin-ups of yesteryear. Burlesque Dancers, Russ Meyer movies & Bettie Page - when natural curves, pasties and g-strings ruled the glamour world.
2 Colours - Red and black on white, purple and magenta on pink, or black and grey on light pink.
Thanks a million to everyone who helped in my wip blog.