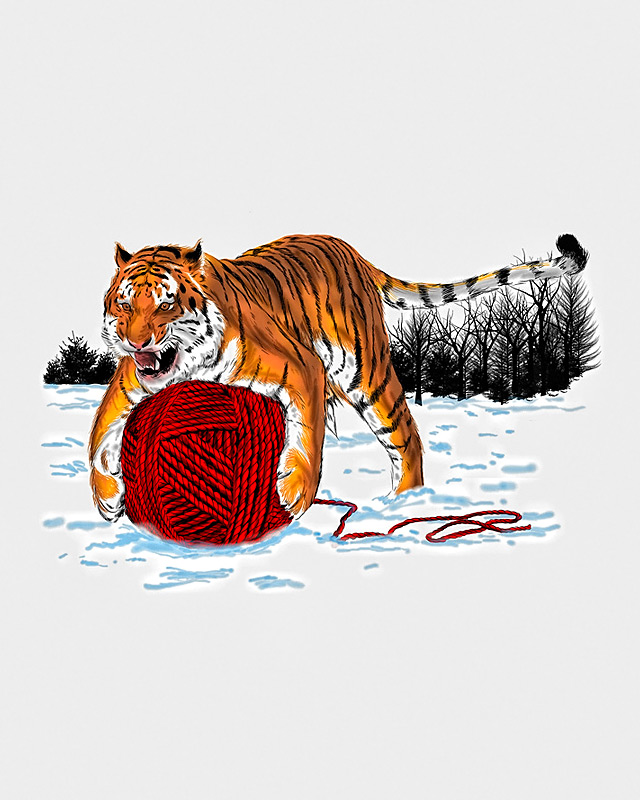 About the design

on December 4, 2011
This is my artwork collaboration with Daniel Arzola aka goliath72.
He managed to ignite my passion for art work, with his crazy ideas. At first, he gave me a simple idea about a cat who wants to paint himself with a bucket of paint to resemble a tiger had seen on television. But after we had long discussions with the online way, for weeks, in our busy schedules respectively. Finally, we agreed to change the idea earlier. We don't want our design is similar / like the concept design ever printed by Threadless. Such a design cute rhino who wants to be a unicorn. Do you remember?
Well, the design finally be what you see now. A tiger playing with a big ball of yarn in the snow. Yarn? More accurately, a big ball of rope.
About this design : I'm thinking about an old saying, all the children in this world is the same. Than just replace the word all children become all the cats / tigers. What do you think? Daniel said; As far as title I was thinking something like "cat like reflexes" "can't help the temptation" "natures call"
Let's enjoy it!