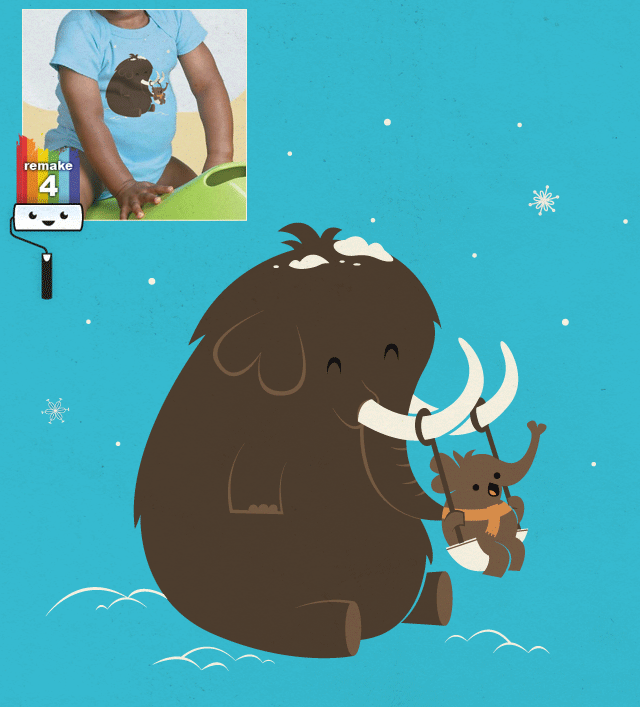 About the design

on November 8, 2011
This is a remake of one of Ben Chen's designs for the Remake 4 design challenge.
http://www.threadless.com/submission/219649/dad_i_wanna_play_that
In the end I just decided to simplify the design. I felt the swing was the best part of the piece and deserved to stand alone on it's own.
I made it seasonal for the upcoming winter months. There are already plenty of elephant themed submissions, but not enough wooly mammoth love going around.