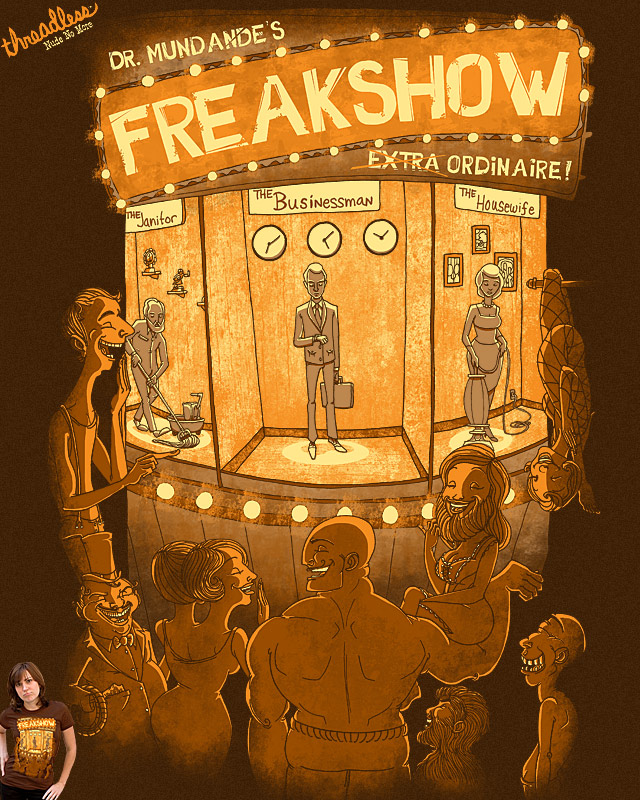 About the design

on November 1, 2011
Slightly larger version here.
Larger template here.
I tried to fit everything I like on a tee into this design. I enjoy tees with a large print that make you study it for a while. I like it when a tee has a good joke, and I hope I succeeded in that.
This is a play on the term 'Freakshow', but it's also a bit of a social commentary on what we view as being 'abnormal'. You can take it as lightly or as seriously as you like...as long as you enjoy it.
Let me know what you guys think.