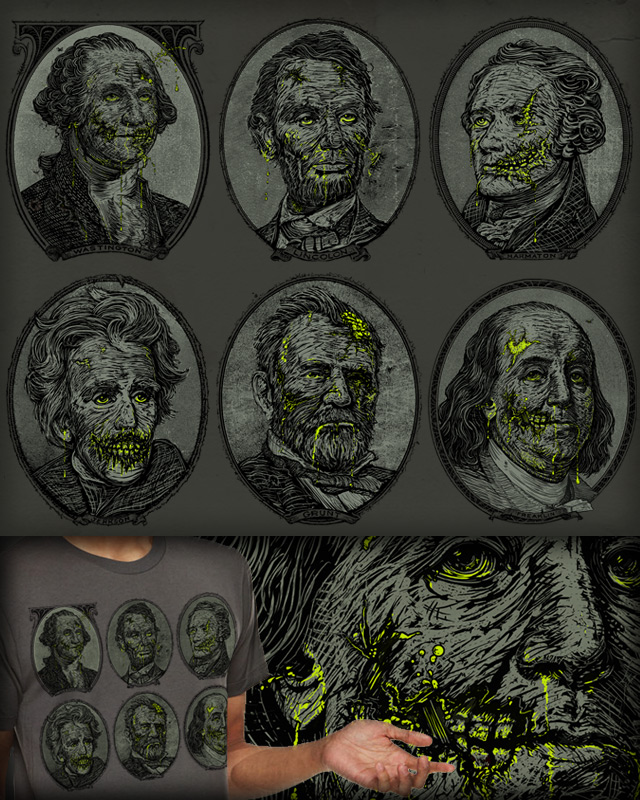 About the design

on September 5, 2011
Behind the Design
I wondered what in the world people find most horrifying. Death? Spiders? Ghosts? Glee? Pedophiles? Religious right? Social awkwardness? Surprise Boners? The end of the world?... and decided a lot of folks would be totally horrified if the economy and the value of our dollar bills really went straight to hell. Like zombie dollars! Infected, infectious, destructive, petulance... also linked in would be the money/pursuit of money as a source of evil, etc.
First I thought the 100 dollar Benjamin would represent that idea well... but after drawing that up thought maybe George would better represent the dollar... but then thought... might as well go ahead and do the most popular presidents on federal reserve notes.
Each Undead President was made at 18x24"
Higher resolution images of each prez - HERE!!!
maybe someday the 2, 500, and 1000 dollar bill presidents will be created.