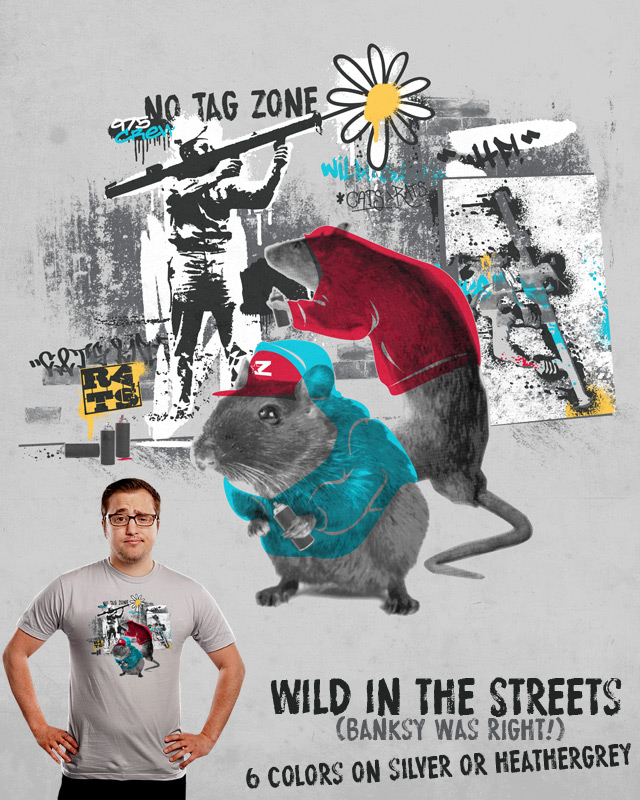 About the design

on May 17, 2011
Famous UK based artist Banksy often told us about sneaky rats doing street art or painting walls.
Well, he was right! there's a full crew of rats painting the city walls by night! :)
A personal homage to the great Banksy.
6colors on silver or heather grey.
I hope you like it.
Special thanks to Philip and Pete for the help and support.